Removals Isleworth
Local moving experts to fulfil all your relocation needs
The services you might need during your relocation to one place
Safe and insured transfer of all your belongings
Modern and fully equipped vehicles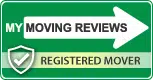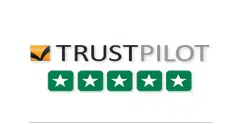 With years of experience in packing and different scale moves, the removal teams will ensure your belongings safely reach your new home.
On the day you are scheduled to have your move, we'll send a team of expert movers. They will come prepared with the right van for your move and all the needed equipment.
The expert movers will load your belongings into the moving van. They will use moving blankets and belts to secure your belongings in place.
The team will safely deliver your belongings to the disclosed location using the fastest route.
At your new address, the movers will unload your belongings for you. Just let them know where to place them.
Before leaving, the movers will ensure everything is unloaded and brought inside for you, leaving you with a smile.

Delivery of Packing Material
Don't cut on quality packing materials. You can order all the cardboard boxes and packing paper for your move online.
Packing Service
Take advantage of our packing service  to ensure the safety of your possessions during transit.
Storage Solutions
Whether you're renovating, moving house or going abroad to study, you can rely on our secure storage services.

House Removals
House removal services offer professional assistance in relocating your belongings from one home to another, ensuring a smooth and efficient transition.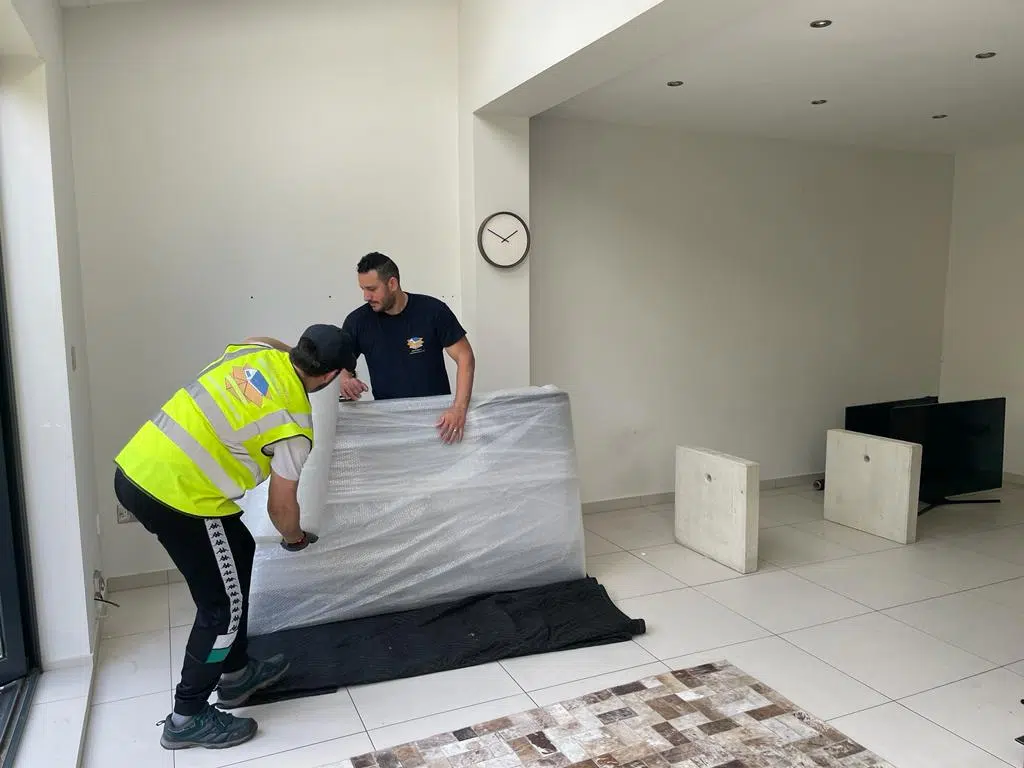 Trusted Home Moving Service in Isleworth
Welcome to VP Smart Removals, your trusted partner in making your move hassle-free and convenient. Moving can be daunting, but with VP Smart Removals, we ensure a seamless experience from start to finish. Our dedicated team of professionals is committed to handling all aspects of your move with utmost care and efficiency. Whether you're moving locally or internationally, we have the expertise and resources to meet your needs.
Planning Your Move
Planning is crucial when it comes to moving. At VP Smart Removals, we provide comprehensive assistance in creating a detailed moving plan. Our experts will work closely with you to understand your requirements and develop a customised moving strategy. We will assess the size of your move, determine the necessary resources, and provide an accurate timeline. We aim to ensure a smooth transition, minimising disruption to your daily routine.
Packing and Organising
Packing can be one of the most time-consuming and challenging aspects of moving. VP Smart Removals offers professional packing services to simplify the process. Our skilled packers use high-quality packing materials and techniques to protect your belongings during transit. We provide a range of packing supplies, including moving boxes, bubble wrap, and packing paper, to ensure optimal protection. Our team will carefully label each box, making it easier for you to locate and unpack your items at the new home.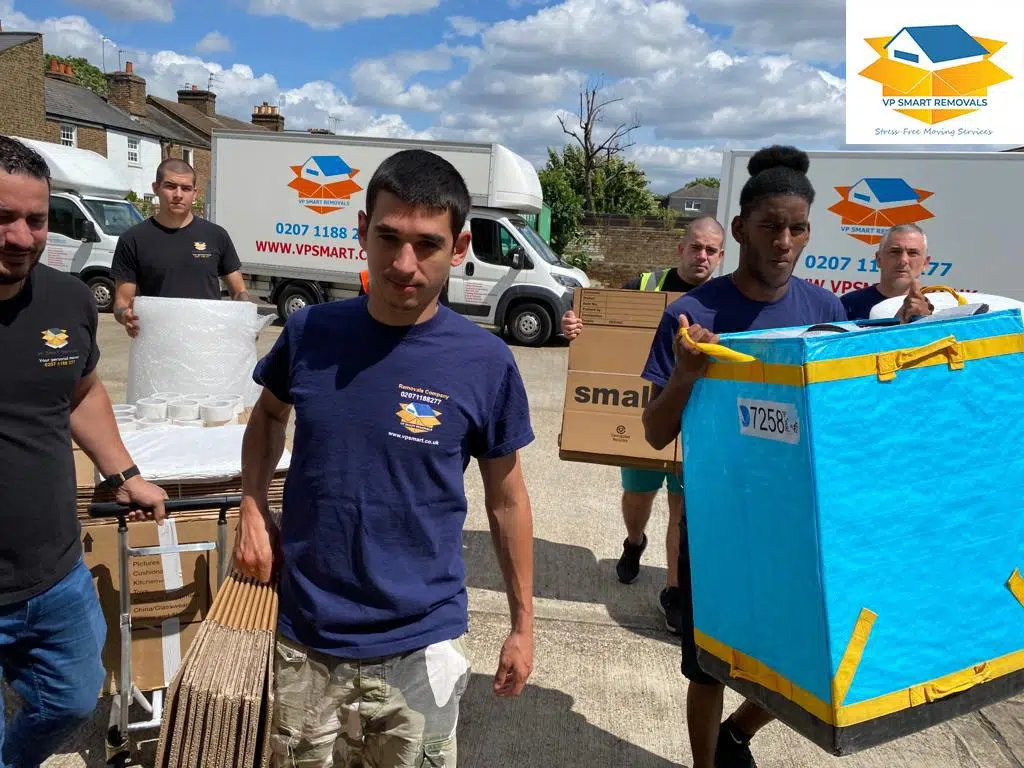 Here are a few reasons to choose our removals in Isleworth
Modern fleet fit for any move
We specialise in all types of moves, whether small or big. Our vans are well-maintained and ready for your move.
Dependable and convenient service
Leave all the heavy lifting to the experienced movers. We will handle your move so you can relax.
Fully insured service
Our removal services are done by seasoned movers who have public liability insurance.
Clear communication
The friendly staff will assist you and explain your move's details.
A complete removal service
Whether you need us to pack or store your belongings, we will help you make a smooth move.
Furniture Disassembly and Assembly
Moving large and bulky furniture can be a daunting task. VP Smart Removals offers furniture disassembly and assembly services to streamline your move. Our experienced team will precisely disassemble your furniture, ensuring each piece is properly protected and labelled. Upon arrival at your new home, our team will reassemble your furniture, saving you time and effort. We have the tools and expertise to handle furniture of all sizes, ensuring a seamless transition.
Transportation and Logistics
VP Smart Removals provides reliable transportation and logistics solutions for your move. Our fleet of well-maintained vehicles is equipped with the latest technology and safety features. Our drivers are experienced in navigating various routes and will ensure the timely delivery of your belongings. We closely monitor the transportation process to provide real-time updates and address unforeseen circumstances.
Unpacking and Settling In
Once your belongings arrive at your new home, VP Smart Removals can assist with unpacking and setting up. Our team will carefully unpack your items, placing them in the designated rooms according to your instructions. We can help you set up furniture, assemble electronics, and ensure everything is in place. We aim to make your new house feel like a home from the moment you step in.
Moving doesn't have to be stressful. With VP Smart Removals, you can trust us to handle every aspect of your move with professionalism and care.-to arrange service done according to the highest professional standards.
Let Us Move You To Your New Life
Our Fleet is Here for You
Packed & Moved in No Time!
A Truly Moving Experience
Open Hours-Office
Mon to Fri: 8:30 am - 5:30 pm
Sat 9:00 am - 5:00  pm
Sun-10:00 am-5:00 pm
Address
7 Pankhurst Close, Isleworth - TW7 6SA
Greater London, United Kingdom