Removals Wandsworth
VP Smart Removals provides a wide range of removal services in Wandsworth and nearby areas. We take pride in offering personalised solutions for all your removal requirements and have the necessary equipment and capabilities to ensure your complete satisfaction with every aspect of our services. Our removals team in Wandsworth doesn't just handle the physical move; we also offer professional packing and storage solutions for your belongings, making your relocation a straightforward and hassle-free process.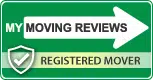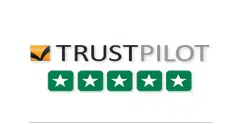 As a removal company in Wandsworth, we offer a comprehensive range of services
While we specialise in local moves within Wandsworth and its surrounding areas, we don't limit ourselves by destination. Whether you're relocating within London, moving to a different part of the country, or even heading to another country, we've got you covered. We aim to provide a high-quality removal service that safely transports your household items, office equipment, and technology.
We understand the importance of thorough preparation. Our team conducts extensive research on local traffic and potential road disruptions to ensure your removal goes smoothly without any delays. This way, we can choose the most efficient route for your move. We also handle parking and loading access logistics and can arrange for necessary permits and suspensions. At VP Smart, we strive to deliver everything you'd expect from a professional and experienced removal service in Wandsworth, all at competitive and affordable rates. Your satisfaction is our priority.

Storage
Many of our customers often request a storage option when booking our removal service, whether for the short or long term. Our warehouses are secure and safe, and our team can efficiently transport all your belongings to our secure storage facility.
Furniture removal
We provide various furniture removal services, such as dismantling, reassembling, packaging supplies, hoisting furniture, and even student moves. Regardless of the size or distance of your move, our removal services can cater to your needs.
Office removal
Our friendly office removal team is dedicated to making your office relocation as stress-free as possible. We offer top-quality services with unmatched professionalism in the moving industry.

Packing
Make sure all your belongings are well-packed and prepared for the move. Our movers are here to assist you. They will help you organise your items and ensure they are ready for transportation. After you've completed your move, we'll also provide support with the unpacking process.
Man and Van Service in Wandsworth
When you require a removal service tailored for smaller tasks, consider our man and van service in Wandsworth. It's ideal for individuals moving from one-bedroom apartments or when you need to transport a single piece of furniture, a piano, or valuable artwork across the city.
Our man and van service offers the same level of quality as our full removal service, ensuring your complete peace of mind. Our skilled movers and drivers have transported many items, including rare and priceless heirlooms.
Advantages of Our Wandsworth Removal Service
Moving your home, business, or office is undoubtedly a stressful and challenging undertaking. It involves various complexities, demands meticulous organisation, and tests your patience. At VP Smart Removals, we understand these challenges well. With our extensive experience and a team of friendly and efficient professionals, we aim to alleviate the anxieties and stresses associated with property relocation.
We're here to collaborate closely with you, devising a well-thought-out schedule and plan for your move. Our dedicated removal service team will engage with you extensively, ensuring we fully understand your needs and requirements. Our ultimate goal is to make your move as stress-free as possible.
Why Choose Our Removal Services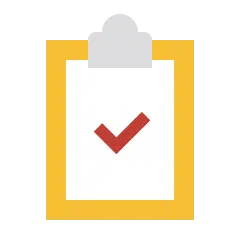 Licensed & Insured
We've been serving the London area for many years, handling a wide range of big and small jobs. Our reputation as a top-notch business isn't just because we're licensed, insured, and dedicated to exceeding your expectations.
Professional Vehicles & Drivers
Our fleet consists of well-maintained trucks and vans driven by qualified drivers with extensive London area knowledge.
Affordable, Honest, Experienced
Our commitment to honesty and excellence has earned the trust of everyone we've had the pleasure to work with. Many appreciate our affordable rates and straightforward quotes. Additionally, our experience in handling jobs of all levels of complexity ensures a safe and reliable outcome.
Let Us Move You To Your New Life
Our Fleet is Here for You
Packed & Moved in No Time!
A Truly Moving Experience
Open Hours-Office
Mon to Fri: 8:30 am - 5:30 pm
Sat 9:00 am - 5:00  pm
Sun-10:00 am-5:00 pm
Address
7 Pankhurst Close, Isleworth - TW7 6SA
Greater London, United Kingdom