Removals Acton
VP Smart Removals leads the removal market in Acton. Our customers rely on us for their belongings because they know VP Smart ensures their safety. Our experts keep items safe during loading, transportation, and unpacking to prevent harm.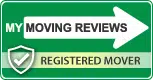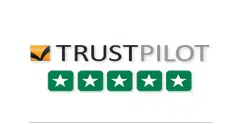 Our Moving Services in Acton
We aim to make your transition from your old home to the new one easy, so you don't need to stress.
Our services in Acton cover everything from packing to moving. We use suitable materials and modern gear to keep your stuff safe and in great shape when it reaches your new place.
Alongside moving, we also have storage options for short or long times.
We'll take care of everything during your home move in Acton:
Skilled packing
Safe storage
A quick and secure move
Unpacking in your new place

Delivery of packing material
Don't cut on quality packing materials. You can order all the cardboard boxes and packing paper for your move online.
Packing Service
Let the experts pack everything for you! The pros can help you with all your packing needs, saving time and energy.
Storage Solutions
Our flexible storage solutions are perfect for accommodating your belongings until your new property is ready to move in.

Furniture disassembly
Should any furniture item not fit through your door or hallway, the movers can disassemble it.
Acton Storage
Do you feel like your home has too much stuff? There may be less room in your office all of a sudden. Sometimes, we gather many things, each seeming useful. If you'd rather not keep them at home, consider renting a storage space at a self-storage place. Storage units have various lockers, useful for seasonal or large items. Store the things you don't need now in a private storage space at a self-storage location.
So, when is a personal storage unit most useful?
Extra storage can be handy in various situations. Your belongings stay safe with your own storage space in a professional facility. You can use it for boxes of unused things or seasonal items like skis, bikes, or tires. During renovations, you might temporarily store furniture to protect it and allow work to happen. It's a smart choice for older office equipment you want as a backup in case new ones break down. Use the storage as you need and enjoy more room at home.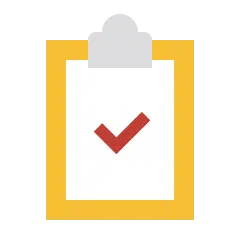 Licensed & Insured
We have been working in the London area for years now, doing hundreds of jobs, both big and small. Our business is being recognised as a leading one, not only because we are licensed and insured, but also because we are committed to exceeding expectations.
Professional Vehicles & Drivers
Our fleet consists of well-maintained lorries and vans that are operated by qualified drivers who know the London area like the back of their hands.
Affordable, Honest, Experienced
Our honesty and commitment to excellence have earned us the trust of everyone we had the chance to work with. Our affordable rates and reasonable quotes are a perk many enjoy. And the fact that we have experience in jobs of all levels of difficulty gives the client peace of mind knowing that the job will be done in a safe manner.
Skilled House Movers in Acton
VP Smart is known for making well-organised and careful home removals in Acton. If you're moving or need things removed safely, contact us. We're trustworthy and skilled movers in Acton.
Packing Services in Acton
With VP Smart, you can avoid packing troubles. We provide the stuff you need and skilled packers. Our packing options include strong cardboard boxes and crates of different sizes, like custom closet boxes to keep clothes safe. We use separate boxes for books, furniture, and blankets.
Check out our online store to buy packing supplies and get your moving boxes delivered quickly. Our skilled packers are ready to help, too.
Life in Acton
Acton is in the western part of London and was a busy industrial centre long ago. But over time, the industries left, and it became a calm residential spot. Acton is great if you enjoy a peaceful life. It has pretty gardens and parks with golf and tennis courts. Acton also has good city transport, so you can easily reach any part of London.
Let Us Move You To Your New Life
Our Fleet is Here for You
Packed & Moved in No Time!
A Truly Moving Experience
Open Hours-Office
Mon to Fri: 8:30 am - 5:30 pm
Sat 9:00 am - 5:00  pm
Sun-10:00 am-5:00 pm
Address
7 Pankhurst Close, Isleworth - TW7 6SA
Greater London, United Kingdom