Storage Units in London
Discover affordable, convenient storage space in London. VP Smart is your source for short-term and long-term storage services. We offer secure storage whether you are relocating, renovating, or downsizing.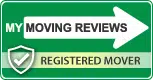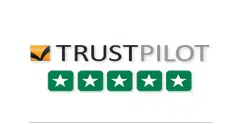 Who Needs Storage Units?
VP Smart Removals' services are flexible and suitable for anyone wishing to store their belongings for a while. Our storage containers are made of high-quality material and secure against theft and breakage. Different clients can benefit from the self-storage service such as:
Students who want to store their belongings during holidays
Tenants who need to store their items during a move-out
Families who do not have enough space to store large items in their home
Companies that need to move their offices and store their equipment during the procedure
As you can see, our service suits everyone, whether a private or business customer.
How It Works
At VP Smart, we provide full-service storage collection and delivery in London. You can store just about anything without lifting a finger. Here is how it works:
Request a quote
We pack and load your items
Your items are transported to storage
Book delivery at a time that works for you
We make it easier to store items from your home or business. You can arrange storage for your possessions and let us handle the rest. After obtaining a quote, you can arrange a time and place for us to pick up your items. We also provide packing services when necessary to help protect your items during transport.
We then load your items in one of our moving vans. Your items are placed in our storeroom, which receives 24/7 monitoring. When you need your items back, please contact us to arrange a date and location. It's that simple.
How to Prepare Your Belongings for Storage?
The first step is to contact us to discuss your storage needs. We provide quotes based on the total volume of the items you want to store and the duration of the storage period. We have competitive rates for both short-term and long-term storage.
You can book a collection time on a date that fits your schedule. We are available every day of the week. Our professional movers will safely load your items into one of our vans. We use blankets and wraps for furniture and offer packing services for the rest of your belongings.
Your items are transported to our secure storage facility. Our facility is monitored 24/7 to ensure that your possessions remain safe. All items are kept in our storeroom with 24/7 protection.
You can store almost anything except food, illegal items, or hazardous materials. Some of the most stored items are furniture, office supplies, clothes, electronics, and personal belongings.
You can request delivery of your items when you need them back. We can arrange delivery of your items with at least 72 hours notice. You never need to visit our storage facility. We pick up your items, store them, and return them to you.
Occasions for Storage Services in London
Storage services are useful when temporarily storing items, from delicate belongings to large furniture.
You may need storage space in London for any of the following occasions:
Moving to a new home
Relocating a business location
Storing business inventory
Attending a school or studying abroad
No matter the reason for needing storage, you can count on us to meet your needs.
Long-term Storage
Enjoy peace of mind while you are away abroad, remodelling your home, or carrying out other renovation or moving projects. by taking advantage of our safe long-term storage in London. Our designed warehouse offers complete protection with CCTV cover and 24-hour on-site security. We can provide a full inventory describing the contents in your containers to guarantee easy tracking and single-item extractions if necessary.
Short-term Storage
If you're looking for short-term storage in London, your search is over. Our storage service covers short periods, with a minimum storage period of 7 days. You can rely on our experts to help move and transport your belongings without worrying about hiring a van, movers, or other specialists. Our service covers every part of the journey. If you're remodelling a small part of your house or have to wait a week or two before you move into your new flat or house, just call us.
Receive Safe Storage Service
Our storage warehouse is always in perfect condition, dry, and equipped with surveillance as it is Red Care alarmed. Our furniture storage in London allows us to offer a flexible solution and store your belongings in a single box, pallet storage, or sealed containers. You can safely store anything from a few files to your domestic or commercial belongings with us. Remember that we require a 48-hour notice before taking your belongings out of storage. It will give us the necessary time to prepare your belongings.
 We Use Only High-Quality Safe Storage Units
VP Smart Removals and storage-Flexible storage solutions
There are many things to consider when storing your possessions, from ease of access to safety and security. However, at VP Smart Removals, we have these things – and your belongings – covered. Choosing our self-storage units means keeping your belongings protected in a convenient location. We understand the differing needs of our clients and offer a flexible service to meet these requirements.
Security
Security is paramount to us here at VP Smart Removals; we know our customers need peace of mind while we're looking after your belongings. All storage facilities have CCTV in operation 24 hours a day, seven days a week. We will also provide your unique code to enter through secure loading-bay shutters and entry doors. You will also have your lock on your unit and, depending on your preference, can choose between a key or combination padlock.
Convenience
Our storage facilities prioritise your convenience and offer on-site parking, convenient loading bays, trolleys and lifts. We will even load your belongings based on your requirements when we deliver them to your unit, or you can simply allow us to pack everything in the best way to use the space. Every team has heating and ventilation to ensure the optimum environment for your items. Climate control moderates humidity. How long you plan to leave your possessions in storage doesn't matter. VP Smart Removals will ensure that every item is returned to you in the same condition it was when it arrived. And with units ranging in size from 16 to 3000 square feet, all at highly competitive rates, we believe we can meet your storage needs.
Business Customers
Business customers receive the expertise of our dedicated team, and our ten years in the removals and storage industry have seen us build strong relationships with a whole host of clients, from construction and building firms to retailers and letting agents. If you are a business and struggle with storage space, VP Smart Removals can offer reliable delivery and receiving service to and from one of our many storage locations. For example, we can accept goods for you and transfer them to your unit for as long as you need and, when you require, resend them to an address specified by you with accuracy and care. It is a unique, hassle-free service with competitive prices that will save your business time and money.
Prices Starting At…
See our affordale storage units rates per week in London. If you want a customised quote, call us now.
Storeroom
1 Week Rate*
4 Weeks Rate*
16 Sq. Ft
£24.00
£96.00
25 Sq. Ft
£36.00
£144.00
35 Sq. Ft
£48.00
£192.00
50 Sq. Ft.
£60.00
£240.00
75 Sq. Ft.
£84.00
£336.00
100 Sq. Ft.
£108.00
£432.00
125 Sq. Ft.
£132.00
£528.00
150 Sq. Ft.
£145.00
£580.00
200 Sq. Ft.
£175.00
£700.00
250 Sq. Ft.
£190.00
£760.00
All taxes included
VPSmartServices LTD. has a public and employer's liability insurance. We have a 'Goods In transit' insurance policy – in our hands, your goods are covered up to £50 000.
For fixed quotations, we reserve the right to charge additional half-hourly increments.
The customer accepts and understands that poor service, breakage or damage must be reported straight after completion of the job. Failure to do so will invalidate the claim. Items excluded from liability are: cash, jewellery and items of sentimental value.
The company cannot accept responsibility for any accidental damages caused by our movers if the customer has an unpaid balance owed to VPSmartServices LTD.
By using our site and services, contacting us by phone, e-mail or any other way, you agree with our "Terms and Conditions".
HOW WE PERFORM OUR STORAGE SERVICE IN LONDON
Using our removal storage service is easy. Contact us, provide us with the details about your storage requirements, and we'll offer a free quote. We'll book a convenient date for you and assign trained experts to arrive on time at your location. Our professionals will load your belongings safely into a moving van and transport them to our storage facilities. Once you're ready to return your belongings, just call us, and we'll deliver them wherever you need them.
Student Storage
Are you looking for a student storage company in London? Students often change accommodations and try new locations with friends. Moving all of your belongings can be a real challenge when handling it on your own. Leave all the stress behind and focus on more important things. We'll ensure your belongings are safely transported to our storage facilities, securely stored, and delivered to your new location.
Furniture Storage
If you've been searching for furniture removal and storage near me, there's no need to look further. At VP Smart, we offer a full service that includes preparing your furniture for the move, transporting it, storing it safely, and delivering it upon your demand. We will wrap your furniture for storage and provide free transit blankets to avoid any risk of damage. To keep our services available and accessible for all, we offer affordable furniture removal and storage costs that won't break the bank.
Why Choose Us ?
We are a London-based removals and storage company that offers local and long-distance moving and storage solutions. We also provide packing services to protect your items during transport.
We can handle all your storage needs. Combining storage with other services can simplify moving your home or business. Avoid the hassle of transporting bulky furniture and equipment. We can handle the heavy lifting so you can spend more time on other tasks.
Additional Services
Moving and storage service is not all that we can do for you. You can also benefit from a wide range of domestic and commercial services for your property.

End of tenancy Cleaning
Our team will handle the end of tenancy cleaning – from start to finish. Another benefit is that we offer some of the most affordable end of tenancy packages in London.
Waste Removals
No matter how much waste you have leave it all to us. Our team in London have all the equipment and gear to take care of it on affordable prices.

Office removals
Our skilled technicians have all of the required tools and quality materials to ensure superior results, every time for your office move.
House removals
Within the years our team have handled dozens of moves in London and the suburb area. Whether it be a small studio flat or a big family house, we have your needs covered.
Company Features
We are proud to say that we are among the most reliable and recognized moving companies in London. Working with us, you will feel safe and certain that we will show you spotless results.
Our customers love us
Most of our customers refer us to friends and family. We love hearing their feedback and reading their reviews about our services.
Safe Transportation
VP Smart Removals have a responsible team and because of that, we can guarantee the safety of your items during transit.

Secure warehouse
We know that renting a storage unit can save you a lot of headaches, that's why we are here to ensure your goods are in the most qualified hands.
FAQ
There are several common questions our customers asking for when it comes to moving and storage service. We'll share them with you but also feel free to contact us for any additional questions.
Do I have access to my belongings stored in your facilities?
Yes, we keep your storage accessible for you at any time you want to visit. However, keep in mind that we require a 48-hour notice. Additionally, if your visit requires the help and support of our staff, you may be charged an access fee.
Can I bring additional items for storage once my belongings have already been removed and stored?
You can add extra items to your storage space anytime you want. However, we will charge any additional volume added. Get in touch with your coordinator, who will help you organise everything.
When do I need to pay for the removal and storage service?
Most storage services we provide require full payment or deposit before the service is booked. We require this in accordance with other licensed and professional moving house storage companies.
Are my stored belongings insured?
Full insurance is available for storage up to £25 000.
Does the service include packing materials?
Yes, upon request, we can assist you with packing your belongings with high-quality packing materials. Share this as a requirement once you contact us so we can provide an accurate removal and storage service quote.
Can you guarantee my belongings will be kept safe at your storage facilities?
Certainly, as one of London's most preferred and trusted domestic and commercial removal and storage companies, we offer a guaranteed service. Our storage facilities are equipped with non-stop video surveillance and onsite security.
Open Hours-Office
Mon to Fri: 8:30 am - 5:30 pm
Sat 9:00 am - 5:00  pm
Sun-10:00 am-5:00 pm
Address
7 Pankhurst Close, Isleworth - TW7 6SA
Greater London, United Kingdom