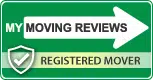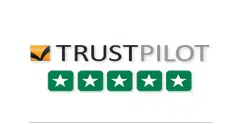 What Is End-Of-Tenancy Cleaning Service?
End-of-tenancy cleaning is one of the most thorough cleaning services, gaining popularity recently. This service ensures that the rented property will be handed over in the condition it was in at the contract's start.
Unlike regular cleaning, end-of-tenancy cleaning is only done when tenants move out of the property. Every detail of the property is considered when carrying out this service so that it can be handed over in the best possible condition. It is a short list of things that must be cleaned during the process:
Wooden floors and bathroom tiles
Walls and windows and doors
Carpets, rugs and draperies
Furniture such as cabinets, chairs & tables
Appliances – ovens, TVs, refrigerators, etc.
Paying attention to these details ensures that the property owner will be satisfied. In addition, our team will complete the service in no time, using only high-quality detergents and certified cleaning experts. You can rely on us and schedule an end-of-tenancy cleaning via our contact form. We will contact you immediately, providing you with a free quote.
How It Works
Is your rental agreement coming to an end? We are one of London's most trusted end-of-tenancy cleaning companies, and we can help you leave a spotless rental property behind. Get your tenancy deposit back and enjoy peace of mind by avoiding disputes. Terms and conditions for the end-of-tenancy cleaning apply.
Get a Free Quote
Requesting a quote from us is easy. Just fill out our online form, and you will receive an upfront and transparent price estimate based on your needs.
Book an End of Tenancy Cleaning Service
Make an online booking for a convenient time. You can expect a same-day service; our qualified cleaners are also available on weekends.
Receive a Complete & Flawless Cleaning Solution
Our licensed specialists will come to your location on time, inspect your property, and provide a comprehensive cleaning service from the inside out.
Prices Starting At…
See the list with prices for our professional service. Taxes are for 1 to 3 bedrooms. If you want a customised quote, call us now.
Negotiable
More than three bedrooms
All taxes included
VPSmartServices LTD. has a public and employer's liability insurance. We have a 'Goods In transit' insurance policy – in our hands, your goods are covered up to £50 000.
For fixed quotations, we reserve the right to charge additional half-hourly increments.
The customer accepts and understands that poor service, breakage or damage must be reported straight after completion of the job. Failure to do so will invalidate the claim. Items excluded from liability are: cash, jewellery and items of sentimental value.
The company cannot accept responsibility for any accidental damages caused by our movers if the customer has an unpaid balance owed to VPSmartServices LTD.
By using our site and services, contacting us by phone, e-mail or any other way, you agree with our "Terms and Conditions".
About Our End of Contract Cleaning
Our end-of-tenancy cleaning experts can take on any cleaning project and make your rental flat flawless. Our team will handle it all – from start to finish. The best part is that we offer some of London's most affordable end-of-tenancy packages.
How the service is performed
End-of-tenancy cleaning is different from a standard cleaning service. Leaving a property for its new tenants and satisfying landlords and real estate agents is challenging. Our qualified cleaning experts have been trained to perform specific functions. We follow a step-by-step, result-proven plan to guarantee an outstanding outcome.
Once your property has been freed of luggage and belongings, our trained professionals will arrive at the property to inspect its condition and identify the appropriate products and methods that will be used. A tailored approach is the key to a successful project.
We will apply our tested cleaning techniques in every room and every area of the property, including the kitchen, living room, bedrooms, storage rooms, bathroom, lounge areas, hallway, and stairs. We will eliminate any accumulated visible and hidden dirt from top to bottom.
We guarantee that if the service is not performed to our company's standards, we will return within 24 hours to clean again for free.
Why Choose Us For End-Of-Tenancy Cleaning & Removals Service
At VP Smart Removals, we can offer a comprehensive service that includes end-of-tenancy cleaning and a complete relocation of your residence. You can enjoy a 100% complete and hassle-free service that will ensure a safe move out and a quick and secure move of your belongings to a new location.
Trust us, and you will be happy with the quality of our services. In addition, at VP Smart Removals, we strive to make our services affordable for everyone, which is why our prices are among the most competitive in the London area. Contact us today and get a quote for end-of-tenancy cleaning and removal services.
Additional Services
End-of-tenancy cleaning is not all that we can do for you. We offer a wide range of services that your property can benefit from.
Moving houses in London is undoubtedly a challenge. There is so much to think about and so much weight on your shoulders. Leave all your worries behind by booking a professional house removal service with us.

Pest Control
Any residential or commercial space can easily suffer from a pest infestation. Protect your property and loved ones by relying on our licensed and fully-trained pest control experts.
There is no amount or type of waste or rubbish that we can't handle. Leave it all to us and schedule a quick and affordable waste removal solution near you. We have all the equipment and gear to take care of it.
Experienced Professionals
We Use High-Quality Cleaning Solutions
Company features
Our years of experience have turned our name into one of the most recognized and reliable ones at the end of tenancy cleaning arena. Working with us, you will feel safe and certain that we will show you spotless results.
Our customers love us
Most of our customers refer us to friends and family. We love hearing their feedback and reading their reviews about our services.

Key Pick Up
We know that your time is precious and we want to make things easier for you. Our local end of tenancy cleaners can pick up or drop off the keys at your desired location.
Professional Detergents
We only work with licensed and tested cleaning products that cannot be found at your local store and are available only for professional use.
FAQ
There are a few common questions our customers have when requesting a quote or booking an end of tenancy cleaning service in London. We'll share them with you but feel free to contact us for any additional questions you may have.
How long does an end of tenancy cleaning service take?
Every property is unique and will take a different amount of time. Once we inspect the location we will be able to provide a time frame. The time necessary will depend on the number of rooms and their condition. We always strive to leave your property quickly to allow you to make your next move.
Can you provide an end of tenancy cleaning if my things are still not moved out?
Sure, we can clean your flat even if your belongings are still there. However, we recommend that you book an end of cleaning service once you have moved everything out of the property. This will give our experts access to the most hidden places that need cleaning.
Can I book a service during the weekend?
Yes, we are available 24/7, including bank holidays. You can also enjoy a same day service, all you have to do is let us know what your needs are.
Is the end of tenancy cleaning service different from a normal cleaning service?
Yes, cleaning a property after tenancy includes a number of detailed cleaning processes that differ from standard cleaning solutions. Via this service, you can count on receiving your full tenancy deposit back.
What type of cleaning detergents do you use?
The cleaning product catalogue that we've equipped our team with is 100% eco-friendly and safe to use. Our detergents will not cause harm to pets or children, making them a reliable and preferable solution for professionals.
What does an end of tenancy clean service consist of?
The service will take care of any accumulated dust, grime, and dirt in a rental property before you return it to its landlord or your leasing agency. The service may include deep carpet cleaning, curtain cleaning, and other additional services, based on your requirements and the condition of the property.
Do you guarantee all odours will be removed after the cleaning service?
Open Hours-Office
Mon to Fri: 8:30 am - 5:30 pm
Sat 9:00 am - 5:00  pm
Sun-10:00 am-5:00 pm
Address
7 Pankhurst Close, Isleworth - TW7 6SA
Greater London, United Kingdom