Office Removals in London
Save time relocating to a new office with professional office removals in London. VP Smart Removals is the top choice for all your moving needs, including convenient office removal. Allow us to do the hard work to make your next move easier.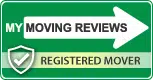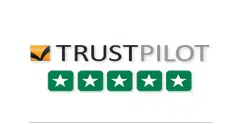 What Is an Office Removal?
Office removals involve moving everything necessary for the function of an office from one location to another. It may include moving office equipment, furniture, supplies, and documents.
Other features and advantages of commercial removals in London include:
Flexible solutions and scheduling
No job too big or too small
Downtime minimisation
Savings with time and money
Your office removal may require related services like waste disposal or storage solutions. Office relocation companies, including the team at VP Smart Removals, can handle your specific needs so that you can focus on setting up your new office. Moving to a new office is not an easy task, as you need to relocate furniture, equipment, and staff. You also need to get your team up and running in your new location, which can lead to downtime and productivity loss. Our office removal services simplify the process to help minimise any downtime.
Using professional office removal services can also save time and money. You avoid the financial impact of damaged equipment or a loss of productivity due to the logistics of the move. With our help, you can get moved into your new office faster.
Commercial Removals Service For All Types Of Businesses
Our moving services for office relocation in London benefit all types of businesses, no matter the industry. We frequently help move offices, restaurants, pubs, bars, and other commercial operations. Office removals are also available for schools, hospitals, government buildings, and other public facilities. All offices and workspaces have equipment and furniture that they rely on. You may need to move desks, scanners, printers, fax machines, and shelving. We can help move it all. We treat all items with extreme care and can disassemble furniture when necessary.
Get an Estimate
Prior to booking the office relocation, we will give you an upfront quote. The price will depend on the amount of work and add-on services. 
Plan Your Move
Once you get to know how much the office relocation in London will cost you, you can start planning it. We can help you with that too! 
Schedule Your Move
Our office movers work every day of the week as well as during the weekends. Whenever you want to move, we are here to handle the hard work.
Prices Starting At…
See the list with prices for our professional services. As you can see we have an hourly fee. If you want a customised quote, call us now. 
from £240*
Hoisting Charge
*charge depends on the number of items that need to be hoisted and the floor
from £240*
Hoisting Charge
*charge depends on the number of items that need to be hoisted and the floor
All taxes included
Man with a van is 3  hours minimum charge .
There is a 3 hour minimum on all jobs. After the 3 hours, rates will be charged in half-hour increments.
For all jobs that require 3 men, the minimum charge is 4 hours.
VPSmartServices LTD. has a public and employer's liability insurance. We have a 'Goods In transit' insurance policy – in our hands, your goods are covered up to £50 000.
For fixed quotations, we reserve the right to charge additional half-hourly increments.
The customer accepts and understands that poor service, breakage or damage must be reported straight after completion of the job. Failure to do so will invalidate the claim. Items excluded from liability are: cash, jewellery and items of sentimental value.
The company cannot accept responsibility for any accidental damages caused by our movers if the customer has an unpaid balance owed to VPSmartServices LTD.
By using our site and services, contacting us by phone, e-mail or any other way, you agree with our "Terms and Conditions".
Why Choose VP Smart Removals to relocate your office?
VP Smart Removals is ready to help plan your commercial move. Explore a few of the reasons more people trust our office moving company:
Over ten years of experience
Expert planning and organising
Waste removal and other services
High-quality packaging materials
No hidden fees or surprises
We have over a decade of experience providing reliable moving services to residential and commercial customers throughout London and the rest of the UK. You can depend on our team and vans to safely transport your office equipment and furniture. Allow us to remove the hassle from the moving process. Our expert planning and organising help ensure that your move goes smoothly, from start to finish. We can also simplify your move by handling a variety of related tasks. Use our waste removal services to discard old items that you will not need in your new place.
We are also expert packers and movers. You can count on us for professional packing services and packaging materials. We have a variety of packaging materials to protect your items during the move. Along with transporting your items to your new place, you can rely on us for full-service packing and unpacking. We can carefully wrap and package your most delicate possessions and protect furniture from damage during the journey. All services come with the same professionalism and access to the best prices. Start planning your office removal in London or the surrounding area.
How Does an Office Relocation Work?
Office removals in London are not easy to complete. Each member of our team has a specific and clear function. We take our job seriously and follow a few-step plan to complete our projects. We can give you an upfront quote for your office relocation. You can then start planning your move. We give you the flexibility to plan your move based on your specific needs. You decide what you need to move, where you need it moved, and when. We arrive early on the scheduled moving date to safely pack and load your office furniture and equipment. We then transport it to your new location, handling the unloading and unpacking.
The VP Smart Removals priority is to serve companies with fast and organised relocations while maintaining superb customer service. We can answer all your questions and moving needs before, during, and after your commercial relocation to London.
These are the detailed steps with which we perform the service:
We send our professional estimator on the spot to evaluate the scale of the job. At this time, they will prepare a plan and offer you options for process optimisation. They will calculate all costs for the relocation and give you a quote.
If you have requested to have your furniture dismantled and items packed, you can expect us to come days before the move. We will provide any materials necessary and will disassemble all types of furniture. VP Smart Removals specialises in moving desks, conference tables, file cabinets and other types of office furniture. We can do the job on the day of the relocation as well. It is up to you.
Once all your belongings are carefully transported to your new office, upon request, our team can also offer an unpacking service. This way, you will ensure your business is ready to be up and running immediately.
Additional Services
In addition to the office moves and business relocation projects, we also handle office furniture removal, end of tenancy cleaning, waste removal, and more. 
Domestic Moves
If it is time to move to your dream home, do it without the stress associated with having to get the job done all by yourself. Our team will be glad to lend you a helping hand!
Waste Removals
No matter the amount of rubbish you have, you don't need to stress over it. Let us help you deal with it absolutely hassle-free. We come fully equipped to take care of your needs.
packing & box delivery
We offer various kinds of packing materials. We sell boxes in different sizes. Besides boxes, we also provide bubble wrap, packing paper and more. 
Dedicated And Experienced Removals Experts
Taking The Stress-Out Of Moving
Organized. On Time. Outstanding
Company features
We have been recognised as one of the most reliable office removal companies in London. With this being said, you can rest assured that when working with us, you will be doing business with some of the finest in this trade.
satisfaction guaranteed
We have more than 500 positive reviews from satisfied customers on websites such as Bark, Google My Business, Checkatrade, Trustpilot, and more.

safe transportation
Our approach is very responsible and while fulfilling our tasks, we are able to guarantee the safety of your items during transit.
Experienced drivers
Our drivers have years of experience behind their backs and are well-trained and prepared to handle any situation.
FAQ
Here are some of the most common things customers ask when booking their office moves in London. If you cannot find your question below, feel free to call us. We will be happy to address your request.
How many men will move my office?
The size of the team will depend on the size of the job. This decision depends on the number of items and the overall schedule for your move. We have a few options available: 1 man with a van, 2 men with a van, and 3 men with a van. If you are unsure of your choice, consult with our team in advance.
How long will the business relocation take?
There are several things that can affect the time it takes to complete a commercial move. The obvious ones are the number of items we are moving and the distance. Others, that are less obvious but just as important, are simple things like parking availability, extra room for loading and unloading, and more.
Are my items insured?
Our office relocation company has a public and employer's liability insurance. We also have a "Goods In Transit" insurance policy. This means that during the move, your belongings will be insured up to £50 000.
Do you move office furniture?
Yes. Our professionals can move different types of furniture, including cubicles, cabinets, desks, tables, chairs, and more. Computers and other appliances are also things we can move with precision. If necessary, we dismantle and reassemble any furniture.
How do you calculate the total cost for the relocation?
The cost will depend on the volume of the property (furniture, equipment and personal belongings), features of the furniture (machines, tools, can be carried whole or need to be dismantled), day of the relocation, working hours, placement of the furniture, and add-on services.
What is the stair charge?
If the property doesn't have an elevator we have additional fees for moving up to stairs. We start charging after the first floor. We charge per technician during the loading & unloading process only.
Who should organise a parking space ?
Our clients should organise or cover parking during the removal process. Also, the parking space should be as close as possible to the property.
Open Hours-Office
Mon to Fri: 8:30 am - 5:30 pm
Sat 9:00 am - 5:00  pm
Sun-10:00 am-5:00 pm
Address
7 Pankhurst Close, Isleworth - TW7 6SA
Greater London, United Kingdom