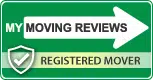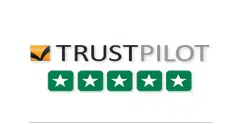 Who Needs Waste Removal Service
Rubbish removal is a service that can be used by anyone who wants to get rid of old items, outdated appliances or garden waste. Our team covers the London area and has everything they need to get rid of your waste quickly and safely.
The service can benefit a variety of customers, such as:
Families looking to get rid of old furniture
Households wanting to clear the yard or garage of old items
Commercial customers who need to get rid of old office equipment or furniture
How Does It Work
No matter how much waste you have, call VP Smart Removals for affordable and reliable rubbish removal in London. We have all the equipment needed to get the job done fast.
Get an Estimate
To find out the cost of this and other services, contact our office and speak to one of our friendly representatives.
Plan Your Move
By discussing your needs and specifics regarding the job, you are helping us create a customised service especially for you.
Schedule Your Move
We can clear your waste on the same day or a day of your choice. We are also happy to clear more or less rubbish on the day, leaving you in control.
Prices Starting At…
If you know how much rubbish you need us to clear, please look at the detailed pricing structure below for accurate costing. If you are not sure, simply call us and we will come out to you free of charge and give you a no obligation, competitive quote.
£180
1/4 van up to 450 kg
Loading – 20 minutes
£360
2/4 van up to 800 kg
Loading – 40 minutes
£500
3/4 van up to 1150 kg
Loading – 60 minutes
£700
Full Luton van with tail lift up to 1400 kg
Loading – 90 minutes
£15/h per technician
Stair Charge
Hazardous and recyclable
materials
£120
Small Commercial Fridge
£150
American Style Fridge
£150 - £200
Large Commercial Fridge (ea)
£20
Calor Gas Bottles (ea)
All taxes included
To make sure that we remove hazardous materials correctly, we charge for them in a separate order to the rest of your waste. This is so we can properly cover their recycling and disposal costs. These items will show up on a separate bill.
VPSmartServices LTD. has a public and employer's liability insurance. We have a 'Goods In transit' insurance policy – in our hands, your goods are covered up to £50 000.
For fixed quotations, we reserve the right to charge additional half-hourly increments.
The customer accepts and understands that poor service, breakage or damage must be reported straight after completion of the job. Failure to do so will invalidate the claim. Items excluded from liability are: cash, jewellery and items of sentimental value.
The company cannot accept responsibility for any accidental damages caused by our movers if the customer has an unpaid balance owed to VPSmartServices LTD.
By using our site and services, contacting us by phone, e-mail or any other way, you agree with our "Terms and Conditions".
Congestion/ULEZ chargeTo cover the fees incurred by travelling in the Congestion/ULEZ Charge Zone, there will be an additional charge of £11.50 for the Congestion charge and £12.50 for the ULEZ charge where applicable for pick ups or drop offs in these areas.
About Our Waste Removal Service
Removing rubbish and household waste is more complex than it seems. You have to have some know-how and skills to handle the job precisely.
How the service is performed
We offer professional rubbish removal in London. With different collection time options and prices, we make rubbish removal as fast, affordable and flexible as possible. We have modern and large trucks and a team of professionals for this. We always dispose of your rubbish at specialist tip sites, ensuring a clean environment is maintained.
Contact us to tell our advisors how much rubbish you think you have and book immediately. The procedure is easy and takes a few minutes. Your convenience is our priority.
On arrival, our team will assess the waste and provide you with a quote for the job before any work commences. Our prices are some of the most competitive, and there is no need to go broke to get rid of unwanted items.
Sit back and relax while we are taking care of the rest. We can help clear waste from multi-storey buildings too.
Why Choose Us For Junk Removal In London
Unlike regular household waste collection, which sometimes takes days, our team is ready to come to you and dispose of any unwanted old belongings, furniture, or garden waste the municipal truck won't take. We aim to work quickly and efficiently so that there is no trace of waste in your yard or garage. In addition, both families and corporate clients can benefit from our services.
VP Smart Removals strives to provide affordable services to every customer as we are licenced by the Environmental Agency in the UK, which is why our prices are some of the most competitive in the London area. You can combine different removal services with your old waste disposal for your convenience. If you need assistance, don't hesitate to contact us today, and we will give you the best possible quote.
Additional Services
In addition to our excellent waste removal solutions, we also offer professional move out cleaning, end of tenancy cleaning, moving and packing, and more.
We have handled dozens of moves for clients in and around London. Whether it be a small studio flat or a multi-family house, we have your needs covered!

Businesses of a different kind tend to call VP Smart Removal for their office relocations due to our company's spotless reputation and affordable prices.
We bring all the required boxes and materials and handle packing jobs in a timely manner. We also take care of unpacking and waste removal.
Company features
When you choose to work with our local business, you are guaranteed to get your expectations exceeded. We offer fair prices, customised plans, and amazing solutions for all your rubbish removal needs.
satisfaction guaranteed
If you are in need of help with waste removal in London, call us. We will go the extra mile to make sure you are happy with the end result.

safe transportation
We operate a fleet of vans that can transport anything – from mattresses to appliances and even garden waste.
Experienced drivers
Our drivers are well-versed and can not only make sure they get to your home or office fast but also help our movers when lifting heavy objects and loading them in the vans.
FAQ
Here are a few of the most common things customers ask when they call for rubbish removal in London:
What types of waste do you accept?
We remove most waste types found at a commercial or domestic property, as long as it is safe to do so. These include bulky waste such as furniture, small appliances, bin bags, garden waste, and more. Call for details.
Where can you remove waste from?
We can remove waste from indoors including upstairs and outside including landscaped areas.
Does my rubbish need to be in one place?
We are happy to collect your junk from multiple locations on your premises, so there is no need to put it all together in one location for us. However, it will be helpful if you clearly separate it from other belongings, so we can easily give you a quote right away. It will also make the clearance go faster.
What if there are more or fewer items to remove on the day?
We charge you for what we have removed. If there is extra rubbish, we will re-quote and take an extra payment. We are able to collect more things on the day so if you have items to add, we will still get it all cleared.
What about parking charges?
It is your responsibility to ensure we have somewhere safe and reasonable to park our vans. If we do need to park on the road, we will ask you to cover our expenses.
Open Hours-Office
Mon to Fri: 8:30 am - 5:30 pm
Sat 9:00 am - 5:00  pm
Sun-10:00 am-5:00 pm
Address
7 Pankhurst Close, Isleworth - TW7 6SA
Greater London, United Kingdom