Removals Surbiton
VP Smart is your top choice for dependable removal and storage services from Surbiton to any postcode. With local offices in every borough, we provide top-quality service at a competitive price.
We take our environmental responsibility seriously. We recognise the environmental impact of moving and are committed to minimising it. Whenever possible, we use eco-friendly materials and recycle packing materials after use. Additionally, we collaborate with local charities to donate items our clients no longer need or want. We must protect the environment and contribute positively to the communities we serve.
We understand every move is unique, so we offer customised removal services in Surbiton tailored to your needs.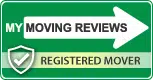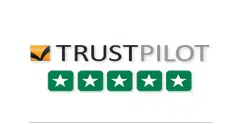 Our removal services in Surbiton for a smooth relocation
At VP Smart Removals, we understand the importance of timing when moving. That's why we work according to your schedule. Our team arrives promptly at your location, efficiently packs and loads your belongings, and keeps you updated throughout the process. We ensure a timely delivery to your new destination. We take pride in our meticulous attention to detail and unwavering commitment to customer satisfaction. Our Surbiton movers work closely with you at every stage to guarantee a seamless and efficient move. We exclusively use top-quality packing materials and equipment to safeguard your items during transit.
Whether your move is local or long-distance, VP Smart is your reliable partner.
Our team has experience handling various moves, from small apartments to large residences and offices. We provide customizable moving packages that cater to your specific requirements and budget. Our team is readily available to address any inquiries you may have. We emphasise the importance of communication for a successful move. From the initial quote to the final delivery, our team keeps you informed every step of the way. We are dedicated to transparent and open communication, always ready to answer your questions. Contact us today to schedule your removal services in Surbiton, and let us alleviate the stress of your move.
Get an Estimate
Contact us in advance to receive a quote from our removals expert. They will take into account different factors, such as the size of the household, the number of goods, day and time for the move, and more.
Plan Your Move
Moving a house is not easy. It requires proper planning and insight from a specialist with extensive experience in the industry. Let us do that for you.
Schedule Your Move
If you accept our offer, we will do all the following work (appointments for delivering boxes, packing, and more).
Storage and Packing Solutions in Surbiton
Are you looking for storage options near Surbiton? Our dedicated storage facilities are purpose-built to provide a secure environment for both short-term and long-term storage, ensuring the safety of your valuable items. Even if you're not in the midst of a move, we're here to offer storage solutions for your belongings. Our rates are competitive, covering furniture, vehicles, and commercial storage. For more details on our storage choices and how our service operates, please get in touch with us.
Moving to a new residence often comes with an overwhelming list of responsibilities, and packing all your belongings can be particularly daunting. However, with our packing service in Surbiton, you can rest assured that your household items are in capable hands. We handle your possessions with the same level of care and attention as we would our own, ensuring their safety throughout the move. We provide all the necessary boxes and packing materials if you prefer to pack your furniture and items yourself. Our efficient packing team in Surbiton ensures that everything goes off without a hitch on a moving day, easing your concerns.
satisfaction guaranteed
We are considered one of the most trustworthy in London. See that for yourself by reading our reviews on Google. 

safe transportation
We always take the time to carefully pack your items and transport them safely to your desired destination.
Experienced drivers
It is not only our movers who are extensively experienced and highly trained. Our drivers' skills are also unmatched.
Open Hours-Office
Mon to Fri: 8:30 am - 5:30 pm
Sat 9:00 am - 5:00  pm
Sun-10:00 am-5:00 pm
Address
7 Pankhurst Close, Isleworth - TW7 6SA
Greater London, United Kingdom