Removals Sutton
When you need dependable removal and storage services from Sutton to any postcode, VP Smart is the name to trust. We provide high-quality service at competitive prices, and with local offices in every borough, we're readily accessible.
Our strong commitment to the environment is a core part of our operations. We're acutely aware of the environmental impact of the moving process and take proactive measures to minimise it. That includes focusing on using eco-friendly materials whenever feasible and ensuring the responsible recycling of packing materials after each use. Additionally, we actively engage with local charities to donate items our clients no longer require. We firmly believe in our duty to safeguard the environment and make positive contributions to the communities we serve.
At VP Smart, we understand that each move is distinct. That's why we offer tailor-made removal services in Sutton, designed explicitly to meet your unique needs.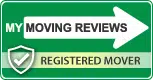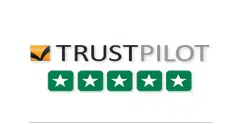 Effortless Relocation with VP Smart Removals in Sutton
At VP Smart Removals, we recognise the critical importance of timing when moving. We tailor our services to your schedule, ensuring a smooth transition. Our team arrives punctually at your location, expertly packs and loads your belongings, and maintains clear communication throughout the process. We guarantee a timely delivery to your new destination.
Our distinguishing features include an unwavering commitment to customer satisfaction and an exceptional eye for detail. In Sutton, our movers collaborate closely with you at every phase to ensure a seamless and efficient move. We exclusively employ top-quality packing materials and equipment to ensure the safety of your possessions during transit.
VP Smart is your dependable partner, whether your move is local or long-distance. Our experienced team is well-equipped to manage various moves, from small apartments to large residences and offices. We offer customisable moving packages to cater to your needs and budget. Our team is readily available to address any inquiries or concerns.
Effective communication is fundamental to a successful move, and we emphasise it greatly. From the initial quote to the final delivery, our team maintains open and transparent communication and is always ready to respond to your queries.
Contact us today to schedule your removal services in Sutton, and let us take the stress out of your move.

Packing and Unpacking
Ensure all your belongings are securely packed and ready for the move. Our movers are here to help. They'll come to assist you in organising your items and getting them ready for transportation. After you've relocated, we'll also support the unpacking process.
Commercial Moves
Office relocations can be complex and require expertise. At VP Smart Removals, each team member has a specific role. We have skilled movers and professional coordinators who work diligently to ensure your business resumes smoothly immediately after the move.
Box Delivery
In addition to packing services, we offer box deliveries. If you require more packing materials, don't worry. We'll supply them. Our boxes come in various sizes and can be provided in advance or on the day of your move.

Storage Solutions
Whether you're transitioning between homes or need temporary storage for your belongings, our flexible storage solutions are here to assist you.
Storage and Packing Solutions in Sutton
If you're seeking storage options in Sutton, you're in the right place. Our purpose-built storage facilities are designed to offer a secure environment for both short-term and long-term storage, guaranteeing the safety of your valuable belongings. Even if you're not in the process of moving, we provide competitive storage solutions for your possessions, including furniture, vehicles, and commercial items. Please feel free to contact us for detailed information on our storage choices and how our service operates.
Moving to a new residence often involves a lengthy list of tasks, with packing being one of the most significant. However, with our packing service in Sutton, you can have confidence that your household items are in capable hands. We treat your possessions with the same care and attention as we would our own, ensuring their safety throughout the entire move. If you prefer to handle the packing yourself, we supply all the necessary boxes and packing materials. Our efficient packing team in Sutton ensures that everything goes smoothly on a moving day, alleviating any concerns.
Why Choose Our Removal Services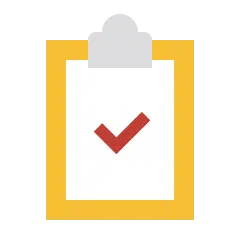 Licensed & Insured
We've been a part of this community for years, handling a wide range of big and small jobs. Our reputation as a leading business isn't just because we're licensed and insured; it's because we're dedicated to exceeding your expectations.
Professional Vehicles & Drivers
Our fleet consists of well-maintained trucks and vans driven by experienced drivers who know the Guildford area extensively.
Affordable, Honest, and Experienced
Our commitment to honesty and excellence has earned the trust of everyone we've had the privilege to work with. Many appreciate our fair rates and transparent quotes. Moreover, our experience handling jobs of all complexity levels ensures a safe and reliable outcome.
Let Us Move You To Your New Life
Our Fleet is Here for You
Packed & Moved in No Time!
A Truly Moving Experience
Open Hours-Office
Mon to Fri: 8:30 am - 5:30 pm
Sat 9:00 am - 5:00  pm
Sun-10:00 am-5:00 pm
Address
7 Pankhurst Close, Isleworth - TW7 6SA
Greater London, United Kingdom