Removals Wimbledon
VP Smart Removals offers various removal services in Wimbledon and the nearby areas. We're here to meet all your removal needs and have the tools and skills to ensure you're happy with our services. Our removal team doesn't just move your stuff; we also provide expert packing and storage options to make your move easy and stress-free.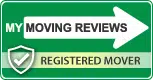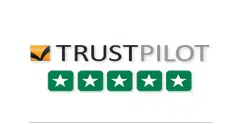 Our Wimbledon Removal Services
At VP Smart Removals, we know timing is crucial when moving. That's why we work around your schedule. Our team arrives on time, packs and loads your stuff efficiently, and keeps you informed throughout the process. We make sure your things get to your new place on time.
We take pride in being careful and making our customers happy. In Wimbledon, our movers work closely with you at every step to ensure your move goes smoothly. We use high-quality packing materials and equipment to keep your stuff safe during the move. Whether moving locally or long-distance, you can count on VP Smart. Our experienced team can handle all sorts of moves, from small apartments to big homes and offices. We offer personalised moving packages to fit your needs and budget. Our team is always ready to answer any questions you have.
Good communication is key to a successful move, and we understand that. From the first quote to the final delivery, we keep you informed every step of the way. We believe in being clear and open and always here to help.
Get in touch with us today to schedule your removal services in Wimbledon. Let us take the stress out of your move.

Storage
Many of our customers often ask for storage when they book our removal service, whether for a short or a long time. Our storage places are safe and secure, and our team can move all your stuff to our safe storage facility.
Furniture Removal
We offer different furniture removal services, like taking apart and putting back together furniture, giving you packing supplies, lifting and moving furniture, and even helping students move. It doesn't matter how big or far your move is; our removal services can help.
Office Removal
Our friendly office removal team is here to make your office move as easy as possible. We provide top-quality services and act professionally in the moving industry.

Packing
Make sure all your stuff is packed up and ready for the move. Our movers are here to help. They'll help you organise your things and ensure they're prepared to go. After you've moved, we can also help you unpack.
Storage and Packing Solutions in Wimbledon
If you need storage options near Wimbledon, we've got you covered. Our secure storage facilities are designed for short-term and long-term storage, ensuring your valuable items are safe. Even if you're not moving, we offer storage solutions for your stuff, including furniture, vehicles, and commercial items. Our rates are competitive, and we're happy to provide more information about our storage options when you contact us.
Moving to a new place often means dealing with a long to-do list, and packing can be challenging. But with our packing service in Wimbledon, you can relax knowing your belongings are in good hands. We treat your stuff like ours, ensuring they stay safe during the move. If you prefer to pack yourself, we provide all the necessary boxes and packing materials. Our efficient packing team in Wimbledon makes moving days smooth and stress-free.
Why Choose Our Removal Services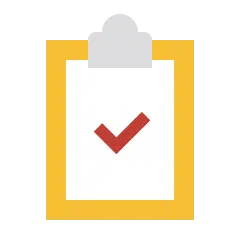 Licensed and Insured
We've been helping people in the London area for a long time, handling all sorts of jobs, big and small. People trust us because we have the right licences and insurance and always aim to do a great job.
Professional Vehicles and Drivers
Our vehicles, like trucks and vans, are well-kept, and our drivers know their way around London well.
Affordable, Honest, and Experienced
We believe in being honest and doing top-notch work, which has made us trustworthy to everyone we've worked with. Many like that our prices are fair and our quotes are easy to understand. Our experience handling all kinds of jobs means you can count on us for a safe and dependable outcome.
Man and Van Service in Wimbledon
If you need help with smaller moving tasks, our man and van service in Wimbledon is perfect for you. It's great for people moving from one-bedroom apartments or when you need to move a single piece of furniture, a piano, or valuable artwork within the city.
Our man and van service guarantees the same high quality as our full removal service so that you can relax. Our experienced movers and drivers have safely transported numerous items, including rare and priceless heirlooms. Your belongings are in good hands with us.
Let Us Move You To Your New Life
Our Fleet is Here for You
Packed & Moved in No Time!
A Truly Moving Experience
Open Hours-Office
Mon to Fri: 8:30 am - 5:30 pm
Sat 9:00 am - 5:00  pm
Sun-10:00 am-5:00 pm
Address
7 Pankhurst Close, Isleworth - TW7 6SA
Greater London, United Kingdom