Removals Kensington and Chelsea
If you need help with moving and storage in Kensington and Chelsea, VP Smart is the top pick. We provide excellent service at reasonable prices and have offices in all parts of town.
We're mindful of the environment and do our best to reduce harm. We use eco-friendly stuff and recycle packing materials after each use. We also collaborate with local charities to give away things our clients no longer want. We aim to take care of the environment and help the communities we serve.
We know that every move is different at VP Smart. That's why we offer personalised moving services in Kensington and Chelsea, specially designed for your needs.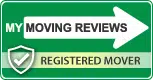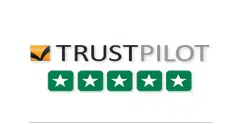 Relocating Made Easy with VP Smart Removals in Kensington and Chelsea
At VP Smart Removals, we know how important timing is when moving. That's why we work around your schedule. Our team arrives on time, efficiently packs and loads your belongings, and keeps you updated. We make sure your things get to your new place without delays. We pay close attention to details and are committed to making you happy. In Kensington and Chelsea, our movers work closely with you at every step to ensure your move goes smoothly. We only use high-quality packing materials and equipment to keep your stuff safe during the move.
Whether you're moving nearby or far away, VP Smart is here for you. Our experienced team can handle all kinds of moves, from small apartments to big homes and offices. We offer customizable moving packages to fit your needs and budget. Our team is always ready to answer any questions you have.
Good communication is essential for a successful move, and we get that. We inform you at every stage, from the first quote to the final delivery. We believe in clear and open communication and are always here to help.
Contact us today to schedule your removal services in Kensington and Chelsea. Let us take the stress out of your move.

Packing and Unpacking
Get your stuff ready for the move with our help. Our movers will help you organise and pack your belongings securely for transportation. And when you've reached your new place, we'll be there to help with unpacking, too.
Commercial Moves
Moving offices can be complicated, but we've got it covered at VP Smart Removals. Each of our team members has a specific job. We have skilled movers and professional coordinators who work hard to ensure your business can return to work smoothly right after the move.
Box Delivery
If you need more packing stuff, don't worry. We've got you covered with our box delivery service. We have boxes in different sizes; you can get them in advance or on the day of your move.

Storage Solutions
Whether you're moving between homes or need a temporary place to store your stuff, our flexible storage solutions are here to help you out.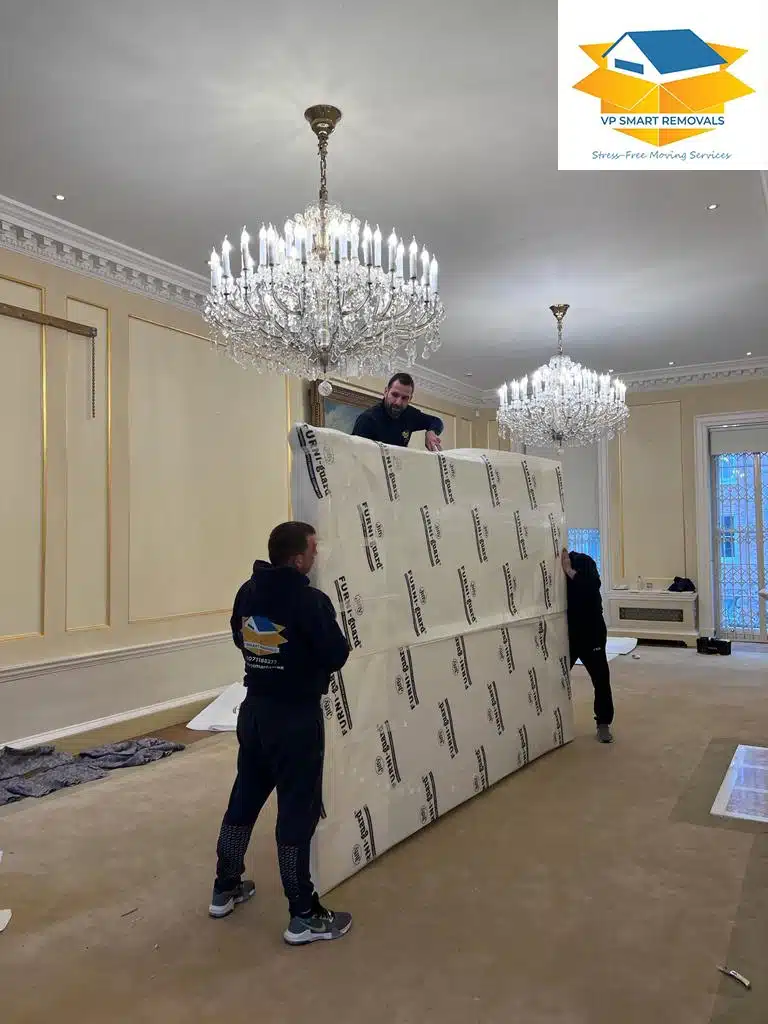 Storage and Packing Solutions in Kensington and Chelsea
Looking for a safe place to store your things in Kensington and Chelsea? Our storage facilities are here to help, whether you need short-term or long-term storage. We keep your valuable items secure. Even if you're not moving, we offer competitive rates for storing furniture, vehicles, and commercial items. Contact us if you want to know more about our storage options and how it all works.
Moving to a new place can be a big job, especially when it comes to packing up all your stuff. But with our packing service in Kensington and Chelsea, you can relax knowing your things are in good hands. We take care of your belongings like our own, ensuring they stay safe during the move. If you'd instead pack your items, we provide all the boxes and packing materials you need. Our efficient packing team in Kensington and Chelsea makes moving day a breeze and eases your worries.
Why Choose Our Removal Services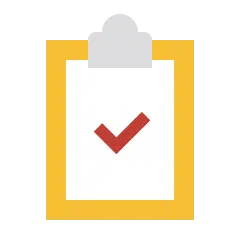 Licensed and Insured
We've been a part of this community for a long time, handling big and small jobs. People trust us because we have the necessary licences and insurance, but more importantly. After all, we're dedicated to exceeding your expectations.
Professional Vehicles and Drivers
Our fleet includes well-maintained trucks and vans driven by experienced drivers who know Guildford well.
Affordable, Honest, and Experienced
We believe in being fair and honest, which has earned the trust of everyone we've served. Many appreciate our reasonable prices and clear quotes. Plus, our experience handling various jobs ensures a safe and dependable outcome.
Let Us Move You To Your New Life
Our Fleet is Here for You
Packed & Moved in No Time!
A Truly Moving Experience
Open Hours-Office
Mon to Fri: 8:30 am - 5:30 pm
Sat 9:00 am - 5:00  pm
Sun-10:00 am-5:00 pm
Address
7 Pankhurst Close, Isleworth - TW7 6SA
Greater London, United Kingdom