Removals Kingston
Moving to a new place can be challenging for various reasons and should be done carefully. Plus, it should be affordable for everyone. That's why VP Smart keeps reasonable prices of removals in Kingston. We're a reliable local company, and we know that time, safety, and security matter. Our reputation relies on providing excellent service so you can count on us.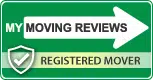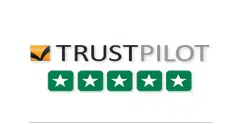 Our Kingston Removal Services
VP Smart provides a complete moving service in Kingston. We can handle your entire move, whether relocating from a small apartment to a nearby street or managing a large commercial move. We have the equipment, vehicles, and experienced staff to meet your requirements. We can ensure your move runs smoothly from beginning to end.
However, here are some standard services we offer:
Experienced Removals Team: Our team consists of friendly and skilled professionals with years of experience in the moving industry. Depending on the size and requirements of your move, we'll provide a team of 2 or more individuals who can assist with packing, loading, and unloading your belongings.
Moving Van Hire: Our service includes one or more removal vans. When you book your removal service and provide details about your move, our logistics team ensures we have the correct number of vehicles to make your move smooth.
Packing Materials: If you're running low on boxes and packing supplies, don't worry. We offer a variety of box sizes and wrapping materials. Our team can help coordinate the packing process.
Optional Storage Service: We've got you covered whether you're downsizing or need short- or long-term storage. Our team will safely transport your items to our secure warehouses, equipped with safety measures and accessible only to our staff. Our storage rates are competitive.
Insured Removals: VP Smart is fully insured. While accidents are rare with our professional team, we prioritise the safety of your belongings, staff, and equipment. Your peace of mind is vital to us.

PACKING & UNPACKING
Ensure that all your possessions are packed securely and ready for transportation. Our movers are here to assist you. They will arrive to help you organise your items and prepare them for the actual move. Once you've been relocated, we're also available to assist with the unpacking process.
COMMERCIAL MOVES
Office relocations are intricate and demand expertise. Each team member has a distinct and well-defined role at VP Smart Removals. Our skilled movers and professional coordinators work diligently to ensure your business is ready to resume operations immediately after the move.
BOX DELIVERY
In addition to our packing services, we offer box deliveries. If you're concerned about not having all the necessary packing materials, don't fret. We've got you covered. We offer boxes in various sizes and can provide them in advance or on the day of your move.

STORAGE SOLUTIONS
Whether you're transitioning between homes or require temporary storage, our flexible storage options are at your service.
Man and Van in Kingston
We provide efficient and budget-friendly man with van services in Kingston, ideal for students and small moves. Whether you're looking for a simple man and van hire to move a few pieces of furniture or need a larger team for a bigger movement, we can handle it all. Choose a reputable removal van company and relieve yourself of any moving worries.
Our man & van service is perfect for small and swift moves. If you're planning a compact removal in Kingston, call us. Typically, this involves a minimal number of vans and only one or two of our team members. This setup is sufficient to ensure a smooth transition to your new apartment.
Just like with our regular removal service, we provide everything you need. We have boxes, the van itself, and a dedicated team member. We offer boxes and packing materials for both fragile and standard items. If you require assistance with packing, we're here to help, but we can also handle the loading and unloading of the van if you prefer. Our approach is always professional, and our team is consistently friendly.
All our removal services come with insurance coverage for added peace of mind.
Why Choose Our Kingston Removal Services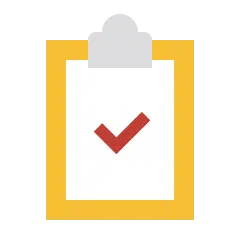 LICENSED & INSURED
With years of experience in London, managing jobs of all sizes, we've earned a reputation as a leading company. Our credibility isn't just due to being licensed and insured but also because we're dedicated to exceeding expectations.
PROFESSIONAL VEHICLES & DRIVERS
Our fleet comprises well-maintained trucks and vans operated by qualified drivers with excellent knowledge of London.
AFFORDABLE, HONEST, EXPERIENCED
Our commitment to honesty and excellence has garnered the trust of everyone we've collaborated with. Offering reasonable rates and an experienced team ensures a safe and efficient job.
Do you need storage solutions in Kingston?
If you're a Kingston resident, our team can come to your location and assist with moving your items into storage. You can conveniently book your storage plan online or contact us for a quote. Our customers commonly request storage options when booking a removal service, whether for a short or long duration. Rest assured, our warehouses are safe and secure, and our team will efficiently transport all your belongings to our storage facility. When you're ready to have your items back, simply let us know your preferred time and location. Our removals team will handle the process carefully, ensuring your items are removed, stored, and returned seamlessly.
Let Us Move You To Your New Life
Our Fleet is Here for You
Packed & Moved in No Time!
A Truly Moving Experience
Open Hours-Office
Mon to Fri: 8:30 am - 5:30 pm
Sat 9:00 am - 5:00  pm
Sun-10:00 am-5:00 pm
Address
7 Pankhurst Close, Isleworth - TW7 6SA
Greater London, United Kingdom