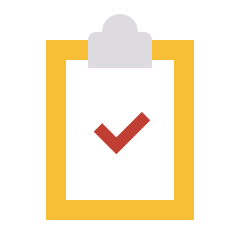 Licensed & Insured
We have been working in the London area for years now, doing hundreds of jobs, both big and small. Our business is being recognised as a leading one, not only because we are licensed and insured, but also because we are committed to exceeding expectations.
Professional Vehicles & Drivers
Our fleet consists of well-maintained lorries and vans that are operated by qualified drivers who know the London area like the back of their hands.
Affordable, Honest, Experienced
Our honesty and commitment to excellence have earned us the trust of everyone we had the chance to work with. Our affordable rates and reasonable quotes are a perk many enjoy. And the fact that we have experience in jobs of all levels of difficulty gives the client peace of mind knowing that the job will be done in a safe manner.
Book Your Move In Feltham Today
Organize your items by category and colour-code your boxes. This way, you can quickly identify the items you want to take with you. If you don't know where to start, it is best to start with the least used room. That room could be a garage, basement, or attic. These areas have fewer items and can be used as storage units. Moreover, the items you pack will not have to be unpacked until you reach your new place.
When moving to a large house, you can opt to move it yourself or hire a company to do the work for you. A moving company will have the manpower and equipment needed to help you move. You can contact VP Smart Removals to book your on-site moving estimate.
Let Us Move You To Your New Life
Our Fleet is Here for You
Packed & Moved in No Time!
A Truly Moving Experience
Open Hours-Office
Mon to Fri: 8:30 am - 6:30 pm
Sat 9:00 am - 5:00  pm
Sun-10:00 am-5:00 pm
Address
7 Pankhurst Close, Isleworth - TW7 6SA
Greater London, United Kingdom
© 2015-2022 Office and House Removals. All Rights Reserved
Registered in England and Wales Company No 09671094 , VAT No 303 76 45 16