There are many things you should consider before arranging a removal. Moving house companies help and tell you the truth; without their assistance, this whole process might become a total mess. Yet, as someone about to relocate, not lifting your finger for anything is not an option for you. You should consider some things carefully and in advance, primarily if they represent a crucial factor for hassle-free luggage loading without interruption or risk of damage and loss. Booking a parking space is one of these things. Why is parking space so crucial for the removal anyway? Parking space for moving house services is a temporary necessity. It's not like booking a permanent parking space where you will from now on leaving your car after work. If you have already booked a professional removal company, the man with a van is supposed to park somewhere when the big day comes.
Note that the van is a bigger vehicle that is supposed to accommodate your entire luggage. It means that standard parking space might not be enough. In addition to this, loading the baggage is not fast enough to perform the procedure. The experienced technicians know how important it is to consider the best arrangement of the boxes with your personal belongings. In other words, hoping the van will not cumber on your local street for a few minutes is not an option. You do need some parking space to reserve.
Who's responsible for the parking space reservation?
Many British people, who have never experienced a removal before, believe that the man with a van is supposed to deal with the parking space reservation. However, this is a myth that might destroy your entire organisation. The moving house company is not responsible for booking the parking space. It is your responsibility. It is crucial to know this in advance so you will have enough time to arrange this question.
Speaking of which, note that not a single or most companies deny dealing with this matter. Almost all removal teams don't assist with the parking space. It is because the concrete case is always individual depending on factors such as where you live, the layout of your street, how many cars are usually parked around your house, etc.
Can I rely on my neighbours for the parking space?
It is the most favourable alternative you have. If there is any chance for you to arrange the question with the neighbours, don't hesitate to do so. In this case, you will be discharged to pay anything. You will also have no obligation to speak with the council authorities or hire a private company for parking space reservations.
Make sure to figure out whether you can get along with the neighbours in advance. Discuss with them your plans. Provide them with all the details about the entire organisation – concrete date and period of the day when you will need the parking space, etc.
What is parking bay suspension?
Sometimes, we are not blessed to live with such helpful neighbours, and we should deal with the parking space situation differently. It is a must when there's no big enough parking space that the neighbours can offer you for the van. The good news is that you have at your disposal another option. It is called parking suspension. This service is private and paid, yet efficient enough for you to arrange the removal process and mostly – eliminate the risk of getting penalty fees from the local authorities. You can also get a parking bay suspension through your local council. Applying for parking bay suspension in your local area is very easy in both cases.
Find the available options for such a service in your home town online. Make contact and make the reservation as many days in advance as possible. You will be explained how much you owe and what the conditions for the service are by the local kind consultants. When everything is arranged, call your removal company to inform them that the parking space reservation has been made. How many parking spaces do I need to book? It's very awkward yet common for people to forget that they move out from one property to another. It means that you should make a parking space reservation not once but twice. In other words, you need to book the same service for the location where you move to.
The good thing is that the process is the same. Yet, sometimes it is tough to get along with the new neighbours as you don't know them yet. In this case, you might need to book a parking space in your next home place area. We strongly recommend you deal with the two reservations at the same time. It guarantees that you have fully discharged your duties regarding the moving day. And the rest is left for your helpers from the professional removal company. VP Smart Removals indeed does not provide any assistance for the parking space reservation. If you want to rely on our top-notched services, you must deal with this duty alone. Yet, we remind you that we are by your side for anything else regarding your removal.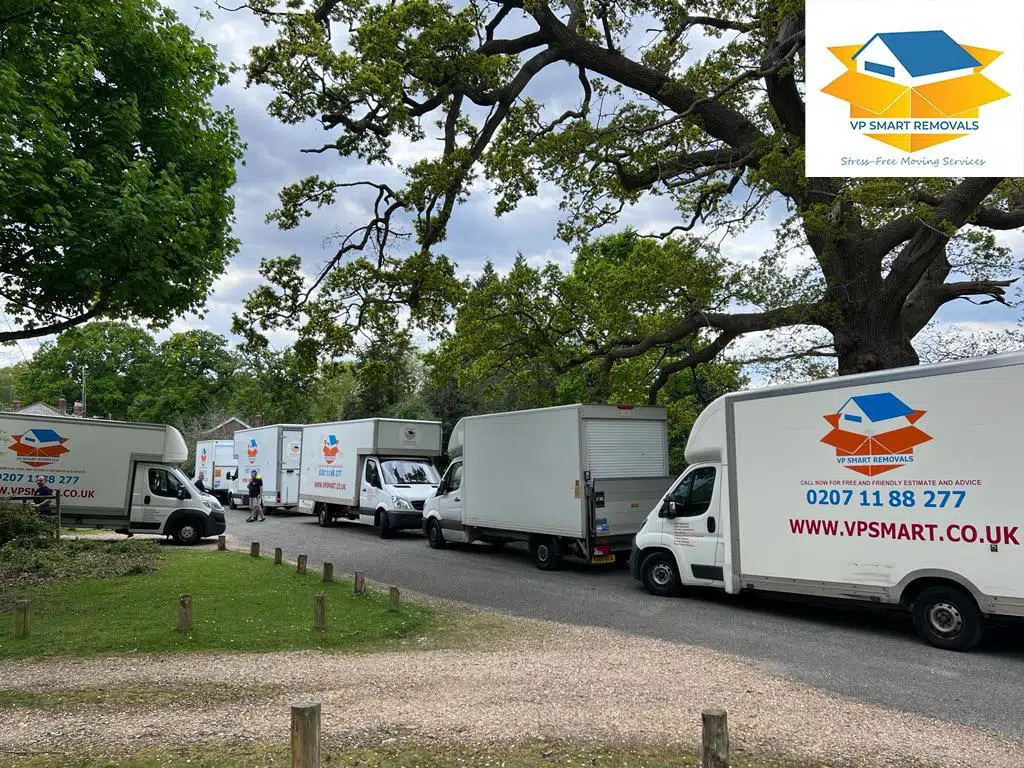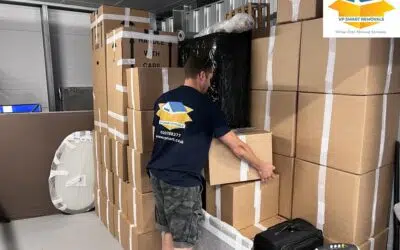 Other than symbolics, no one likes to lift heavy objects. Unfortunately, you can't avoid doing it occasionally, whether it's for moving items around or simply redecorating your house. What most...
read more
Open Hours-Office
Mon to Fri: 8:30 am - 5:30 pm
Sat 9:00 am - 5:00  pm
Sun-10:00 am-5:00 pm
Address
7 Pankhurst Close, Isleworth - TW7 6SA
Greater London, United Kingdom