What We Offer
VP Smart Removals is a trustworthy business based in London. For years now, our experts have been providing the community with assistance for local and long-distance moves, relocations, commercial moves, and more.
Moving from one place to another can be stressful experience if not done by professionals. We at VP Smart Services know that perfectly well that's why we've made it simple in a few easy and hassle-free steps to turn the whole process of moving into a child's play:
Step 1:
Speak to one of our lovely sales advisors and share with them all your moving needs. Do not forget – as more information you give us, the more accurate quote you'll receive.
Step 2:
Send us a short video or pictures of what needs to be moved or request free of charge survey. We would recommend survey if your property is more than 2 bedrooms or / and the second address is at long distance. Our estimator will advise with the best options for successful moving – estimate duration, packing materials, dealing with big and heavy furniture or items; or if other services are required.
Step 3: 
You will receive our best offer based on your needs then you will be able to decide if you wish to book the service with us.
On the moving day:
Our team will be at the pick up address at the requested day and time and will take care of the whole process, so that you can focus on more important things. The team can also help with dismantle and assemble of the stuff you need to be. Our movers will put in place all furniture and other items exactly where you want them to be.
In addition to all that we can offer the whole supporting range of services when moving is involved: End of Tenancy/Moving out Cleaning; Carpet Cleaning; Packing and packing materials.
Moving from one home to another can be stressful. Do not go through this all by yourself. Have one of our experts and his team of skilful helpers get the job done for you. Our home and office moving services are designed to give you peace of mind.
Make sure all your belongings are securely packed and ready to be hauled. Our movers can do that for you. They will come to help you sort all your items and get them ready for the actual moving. Once you have been relocated, we will also help with the unpacking process.
Office relocations are complex and require expertise. At VP Smart Removals, each one of us has a specific and clear function. We have skilled movers as well as professional coordinators who work hard to make sure your business is ready to be up and running immediately after the move.
Besides packing services, we also provide box deliveries. You should not worry if you do not have all the necessary packing materials. We will supply you with these. We have boxes in various sizes and provide them in advance or on the day of the move.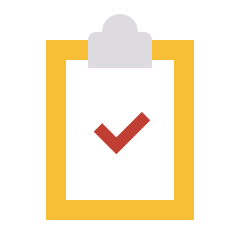 Licensed & Insured
We have been working in the London area for years now, doing hundreds of jobs, both big and small. Our business is being recognised as a leading one, not only because we are licensed and insured, but also because we are committed to exceeding expectations.
Professional Vehicles & Drivers
Our fleet consists of well-maintained lorries and vans that are operated by qualified drivers who know the London area like the back of their hands.
Affordable, Honest, Experienced
Our honesty and commitment to excellence have earned us the trust of everyone we had the chance to work with. Our affordable rates and reasonable quotes are a perk many enjoy. And the fact that we have experience in jobs of all levels of difficulty gives the client peace of mind knowing that the job will be done in a safe manner.
Let Us Move You To Your New Life
Our Fleet is Here for You
Packed & Moved in No Time!
A Truly Moving Experience
Open Hours-Office
Mon to Fri: 8:30 am - 6:30 pm
Sat 9:00 am - 5:00  pm
Sun-10:00 am-5:00 pm
Address
7 Pankhurst Close, Isleworth - TW7 6SA
Greater London, United Kingdom
© 2015-2022 Office and House Removals. All Rights Reserved
Registered in England and Wales Company No 09671094 , VAT No 303 76 45 16