What We Offer
VP Smart Removals is a trustworthy removals and storage company  with the best removalists near me in London. For years now, our experts have been providing the community with assistance for local and long-distance moves, relocations, commercial moves, storage and removals services, packing materials ,professional movers and more. With us by your side, you can be sure your needs will be met on time and in an efficient manner.
FAQ
 want to book an hourly rate service, but how do I know how long the move will take?
There is no one-size-fits-all formula that can calculate precisely to the minute how long it will take to complete your service. This is because each move is based on a mix of different components and that is what makes it highly individual. Imagine you are cooking – with the same ingredients you can prepare so many different unique dishes. It is the same with our job too.
Some elements/factors can have a significant impact on the duration of work, such as:
-#1# The volume of furniture and belongings to be moved. The correlation between the valume of items to be moved and the duration of the service is directly proportional. The larger the volume of things you take with you, the longer it will take to move. 
HINT: Try to declutter and leave as much as you can behind. If you are moving on a long distance, in some cases it might be worth to sell the old furniture and with that money and the money you save from the transportation, you can buy new one. 
-#2# –  How will your furniture and belongings be packed?
When it comes time to pack, we humans get pretty resourceful. We put into use all kinds of bags, boxes of all sizes, plastic containers and crates, etc. In reality, the use of multiple boxes of different sizes and irregularly shaped bags can greatly complicate their safe stacking and organasing the van space, which would again increase the duration of the move.  Sometimes having a large number of irregular shaped furniture and bags/boxes would not allow us to use the full capacity of the van and a second load may be needed and that of course would increase the total duration of the service.
HINT: Check if any of your friends moved recently. Perhaps, they will have some spare boxes to share with you. Also, check and ask in the local groups or online platforms for used boxes and packing materials. You will be surprised what can be found there. 
-#3#-Features and specifications of the property you are moving from and to.
 It is extremely important, when you want a quote for moving, to give the consultant as much detailed information as you can. Whether you are moving from a house or an apartment, it is significant for us to know how many floors is the house or if it is a flat then what floor is it on, is there a lift and how big is it. What is the distance from the flat door to the lift and from the lift to the designated parking space. If there are stairs and corridors, are they wide enough for all the furniture to pass through there? If you have not provided complete information, then you risk misleading your consultant and receiving an offer that will not fully meet your needs, which will complicate the implementation and may significantly extend the duration of the service. For example, there is no parking available right outside the property and the nearest parking space is a 100m down the road. Having such a long distance would always require a team of 3 technicians, but if we are not alerted about that and we send you only team of 2 men instead, this would add a few hours extra to your bill.
HINT: It is always helpful to take a short video showing the walking path from the entrance of the property to the designated parking space. It is also worth to speak to the property management and check if they would have any instructions and guidelines about the parking, lifts, etc. 
-#4#-  Assembling and disassembling furniture. 
There are furniture of all styles and ages. Depending on the design of the furniture it can be quite simple or high complicated job to dismantle or reassemble it. For example, an ordinary wardrobe would require 30 minutes to 1 hours for dismantling and reassembling, but if it's a wardrobe with sliding doors, then it can take 3 hours or even longer. The good news is our technicians are skilled, experiences and always prepared to assist you with that job. 
HINT: When speaking with your removal consultant make sure you point all the furniture that would require help with dismantling and reassembling. 
-#5# – Moving to storage.
It is commonly mistaken that because moving to storage doesn't require reassembling of furniture, the service will be quick and simple. The truth is some storage facilities are huge and there are long corridors, waiting for the lift and most importantly – "the puzzle". In comparison with a moving to a house or to a flat, where would be a plenty of space for unloading boxes, furniture, appliances etc., when moving to storage, we are limited to the size of the storage unit. That means we have to unload everything and reorganise it into the storage cell, making sure everything is at the right place and nothing is left outside. Also, moving to storage may require extra packing and protection. 
HINT: If possible, go to the storge at least a day prior the moving and make sure you have signed the contract and have access codes. Any additional information regarding the location of the storage cell (like corridors, floors, size etc.) please share it with us. If you are not sure what size of storage you need, ask your removal consultant. 
Don't forget to label the boxes and items, that you want to have an easy access to and let the team know it. 
Don't forget that your removal consultant is your friend and is always ready to help you and answer all your questions.
Moving from one home to another can be stressful without using the best removalist near me in London. Do not go through this all by yourself. Have one of our experts and his team of skilful helpers get the job done for you. Our home and office moving services are designed to give you peace of mind.
Make sure all your belongings are securely packed and ready to be hauled. Our movers can do that for you. They will come to help you sort all your items and get them ready for the actual moving. Once you have been relocated, we will also help with the unpacking process.
Office relocations are complex and require expertise. At VP Smart Removals, each one of us has a specific and clear function. We have skilled movers as well as professional coordinators who work hard to make sure your business is ready to be up and running immediately after the move.
Besides packing services, we also provide box deliveries. You should not worry if you do not have all the necessary packing materials. We will supply you with these. We have boxes in various sizes and provide them in advance or on the day of the move.
Moving Home ? Use The Best Removalist Near Me In London For Perfect For The Job
If you are moving your business or your home to a new location, you may want to consider hiring a professional removalist  near me  in London to help you move your belonging .These professionals will ensure that your items are moved to the new location safely. They can help you move heavy machinery to the new location or lift and carry household items from the old one. You should also properly package all of your items before moving them. Then, hire movers to box your items and transport them to your new location.
There are a variety of factors that determine the cost of hiring moving company .The type of move you are  undertaking, as well as the distance you're moving, will have an impact on the cost. In addition to the labour cost, there will be additional fees for any add-on moving services you choose to add to your package.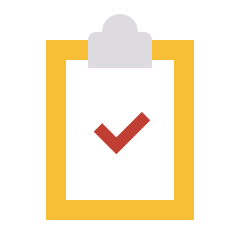 Licensed & Insured
We have been working in the London area for years now, doing hundreds of jobs, both big and small. Our business is being recognised as a leading one, not only because we are licensed and insured, but also because we are committed to exceeding expectations.
Professional Vehicles & Drivers
Our fleet consists of well-maintained lorries and vans that are operated by qualified drivers who know the London area like the back of their hands.
All Vans are equipped with removal blankets, tools trolleys and GPS systems.
Affordable, Honest, Experienced
Our honesty and commitment to excellence have earned us the trust of everyone we had the chance to work with. Our affordable rates and reasonable quotes are a perk many enjoy. And the fact that we have experience in jobs of all levels of difficulty gives the client peace of mind knowing that the job will be done in a safe manner.
Use The Best London Removalist  Near Me For Your Move
A moving quote includes all of the costs associated with moving your belongings, including the time it takes to complete the relocation. When you ask for a quote our best removalist near me in London , be sure to give the moving company an exact address, and make sure to map out your transport routes. Make sure to get as much information as you can before agreeing to hire a company.
Hiring a professional removal company near me ,you can be a huge relief during the process of moving. A well-reputed mover can help you focus on your move and ensure efficiency. Unlike legitimate moving companies, there are rogue movers who work outside the boundaries of the moving industry. Make sure that you don't go for a low estimate that seems too good to be true and ensure that they have an online presence such as a functional website and social media accounts. Stop looking for movers near me ,we are here to help with your house removals.Contact VP Smart Removals for more information regarding your move.
Let Us Move You To Your New Life
Our Fleet is Here for You
Packed & Moved in No Time!
A Truly Moving Experience
Open Hours-Office
Mon to Fri: 8:30 am - 6:30 pm
Sat 9:00 am - 5:00  pm
Sun-10:00 am-5:00 pm
Address
7 Pankhurst Close, Isleworth - TW7 6SA
Greater London, United Kingdom