Things to know before your house
removal in UK
Congrats! For your new house and the next amazing level of your life! Indeed, finding a new place to
live is a big challenge. However, once you accomplish this mission, please don't relax quite much. As
a matter of fact, the real challenge is ahead of you. It's removal time.
Moving house is a demanding and difficult process. You cannot get away with it. And even if you use
professional removal services in the UK, you will still have to deal with a couple of tasks and consider
many things. Speaking of which, let's see what these things are. It would be handy for you to follow
the thought below if you are a total newbie in the moving house process. Here's what you need to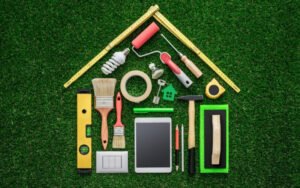 have in mind, consider and mostly – deal with in the most intelligent way.
You cannot handle the removal on your own
It's a typical case for a novice in the field of moving houses to believe that this procedure is not a big
deal. Usually, people who have never faced it decide to handle it independently. It takes a couple of
days for the preparation to start to understand this irrefutable fact: you cannot deal with the
removal on your own. Whether it's going to be a whole team of friends, neighbours, and relatives or a
professional moving company, you need people by your side. And It's not only about the loading of
the van. It's not even only about finding a driver. It's about all those tiny details during your long and
complicated way to your new house.
Packing boxes cost money
Even if you prepare all of your suitcases, knapsacks, and giant bags, they will not be enough to take
your entire luggage. Removal is not like going on a vacation but like moving a whole life into a
completely new place where you don't own anything. Many people in the UK get pretty shocked
when the employees refuse to give boxes away in the supermarket. The shock might get even more
prominent when you realize that those boxes you need to pack your personal belongings don't just
cost money, but they might be even quite expensive. The problem increases when you cannot find
any boxes a couple of days before the moving date. Well, yes, such progress of the events is possible.
We suggest you put finding boxes for your baggage as a priority task for the beginning of the
removal. The best thing, though, you can do is to hire a man with a van company that offers a price
with boxes included. In this case, you might even save some money.
There are many administrative propositions, too
There's a vast update you will have to make. It's a big change in your life, not only in your residential
address. In other words, you will have many things to do and quite a lot of people to inform
regarding the moving. For instance, your kids should leave their current schools and find new ones.
You will need to cut off your existing relationships with your dentist, GP doctor, internet and cable TV
provider, etc. Please, make sure to find substitutes for them in your new local area. Attention: all of
these tasks don't require a lawyer to have by your side for some assistance. Though, an
administrative duty usually takes some time and standing in the queues. To prevent the risk of losing
many hours in vain (rather than investing them in decluttering and baggage packing), see what of
these you can do online.
Transportation tips to have in mind
Checking out the route, hiring a man with a van, and even loading the giant boxes with antiques and
other valuable personal belongings are all very delicate tasks. Have in mind our specially tailored tips
regarding the transportation as a whole and stick to them precisely:
 If you are going to use your own car, check it out before you leave. Any delay or problem on
the road is going to turn your trip into an absolute hell. Especially if you are with kids and
pets!
 Choose as short as a possible route. Right now, the fuel prices in the UK have been
dramatically increasing. Every miles  might matter for your limited removal budget.
 When you load the luggage, follow some functional logic. For instance, try to arrange the
boxes with items per room close to each other. It's going to save you time during the
unpacking process. Also, make sure to press with securing accessories the fragile items. Last
but not least, keep your most valuable personal belongings, including the high-tech objects,
documents, money, and jewelry , as close as possible to you.
You need to say farewell to your current house appropriately
Ok, we don't mean bursting into tears or arranging a seeing off the party with your neighbours. We
suggest that you are obliged to leave your current house adequately and in correspondence with
your tenancy contract. If you don't keep it to make a check, trust us, it's for sure that there's an end
of tenancy deposit clause there. According to this clause, you have an obligation to perform a decent
purge of the rented house. You will be charged if you don't do it (or you do it carelessly). To be more
specific, the fee you will pay is the deposit you gave on the day you moved in. Please, though, don't
panic if you don't have time or you are a total dummy in deep house cleaning. You can hire an end-
of-tenancy cleaning team to help you out in no time.
If there's anything meaningful for the removal left without being told, the man with the van will
notice you. As you can see, having professionals by your side might not just save you time and effort
but get you out of a risky situation you cannot even predict in this emotional for your moment!