Top Benefits of Using Professional Removal Services
Moving out is a huge thing, no doubts. Whether you are a buying your first own house, or you have made it to get rid of that old landlord you cannot stand anymore, and you finally had an alternative with new lodging, the removal is ahead of you. And there's no way to go round this process no matter how stressful and frustrating it might be.
The truth is that there are lots of ways of removal. But most of them are either risky or time-consuming, while to some of us – even impossible to handle! Indeed, there's some kind of eternal people's desire to deal with everything on their own. But why bothering, when there's a way to ask for help? Moreover – the alternative to ask a friend or neighbour for some help usually ends up catastrophically!
Meanwhile, there's a massive industry of services that can be just the right option for you – the professional removal services. We strongly believe hiring a moving out team is hundreds of times better than doing everything on your own. But we also have some strong arguments for that. Find out the top benefits of using professional removal services rather than doing it on your own:
Here is How You Can Benefit
Less stress, more smiles

In most cases, a removal means moving to a new stage of your life or at least, improving your lifestyle. In short, it's a great moment to experience, but having all those boxes and dilemmas how to transport them from point A to point B reduces the positive mood. Why giving up on stress, when you can leave all those hard to be managed moving out tasks to experts. Enjoy the new start of your life with a smile rather than it with stress.

100% Professionalism

No matter how organised and disciplined you are, there's no way for you to manage the moving our process as professional as a removal team can. These guys are well-instructed, perfectly educated, highly experienced and motivated in moving out chores. Moreover – they have gone through thousands of removal cases, which is why they are prepared for any situations, surprises and tough obstacles to cope with.

Moving out services save you time

Sometimes, the decision to move out comes quickly. In other cases, you are forced to move out whether you want it, or not. But even if you have plenty of time to handle the removal, the more you postpone it, the more stress you'll experience. Plus – think about the time you will lose in packing things, driving the route from your old and your new house to carry them…Why bothering, when you can spend this precious time for more meaningful things? Moving out services would definitely save you time. The removal teams work fast and what's even better – they are always ready to offer you emergency services and to meet your requirements for a deadline!
As a matter of fact, they can save you money, too…

In 90% of the cases, people prefer to move out with no professional assistance aiming to save money. But this is a very wrong budget calculation. Actually, using professional removal services might cost you even less than if you manage the process on your own. Just think about the packing boxes you'll have to buy. Think about the valuable and breakable items you have to carry with the risk to damage them on your way. Now, think about the transportation expenses you'll make. All of these might eventually form a bigger amount of money in comparison to the budget-friendly price lists you are offered by removal companies for a service that always includes packing boxes and transportation costs.

Speaking of transportation, that's a huge benefit!

Originated as man and a van services, the moving out industry has always been appreciated mostly for the fact it comes with a transportation alternative. People who move out should carry a large amount of luggage, which takes lots of driving, if not having a van. On the other side, a van can transport the entire housing equipment per course!

Having any back pain?

If yes, just try to imagine how much more pain you will experience while lifting all the baggage you move out with! No need, right? The experts from any removal company will not let you even try to lift a box with your personal belongings. You might be needed only for naming the most breakable and fragile items you have, so they can know where to be extremely attentive!

Your personal belongings are at safe hands!

And we don't claim that just because the moving out, guys are hard-working and experienced. We claim it because all removal services come with insurance. The insurance covers all incidents like damages, breakages or delays depending on the removal deadline you have settled.
So, are you still up to handle the moving out on your own? Yes, there's a better way for that, and it's called VP Smart Removal Company!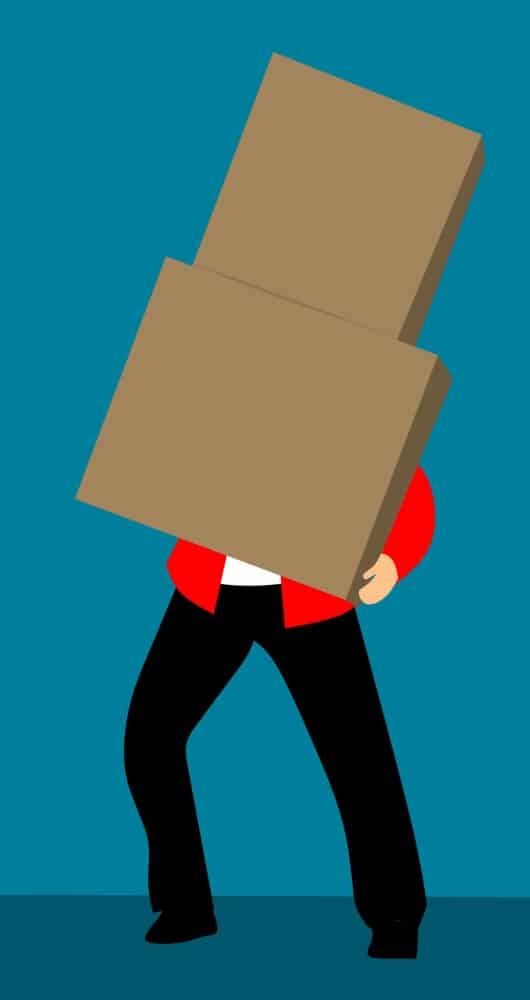 How much cost roughly to move house in LondonHow much cost roughly to move house in London in 2022? Are you moving to London? Want to know how much it will cost you to move your house to the British...
read more
Open Hours-Office
Mon to Fri: 8:30 am - 6:30 pm
Sat 9:00 am - 5:00  pm
Sun-10:00 am-5:00 pm
Address
7 Pankhurst Close, Isleworth - TW7 6SA
Greater London, United Kingdom