Removals Services
Man and Van Service –

This is the most affordable service for small removals such as student removals, small internal relocation, collections, deliveries and part removals. It is the best service for those who don't need an entire team for relocation. The service involves a van and a driver who is trained to help in packing the goods to be transported. The vans usually have good cushioning hence prevent the goods from any breakages or scratches. They also provide the client with packaging materials where they can stack their goods. The team may consist of one, two or three persons depending on the size of the shipment to be transported. Man and van services are usually 24/7 and one is required to do the booking at least two hours before the main activity. This service is fast, efficient and saves on time since the small vans are pretty fast on the road.
House removals
House removals

–

 For those who desire to relocate from their old house to a new home. The new home could be within the surrounding areas or sometimes outside the country. We come along with skilled staff that will pack all the goods prior to the day of relocation and ensure that they provide proper cushioning. They will load the goods to the truck without much supervision and offload them on arrival to the new home. Some other activities involve assembly and disassembly of furniture to make the transportation easier. Installation services are also offered in this kind of removal.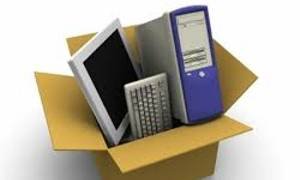 Office removals
Office removals

–

Company offer Professional services for office removals and ensure proper handling of office goods. We will ensure that all the office electronics are packed safely with the right cushioning ready for transportation. The same is done for office furniture. On arrival, we will assemble the furniture and reinstall the computers for their client. We will also do office clearance in the previous offices, disposal of any wastes and auction old computers.
Packing
Packing & Unpacking Services –

These services are offered just before and after transportation of the goods during home, student or office removals. The packing services involve packing kits at a cheap and affordable price. We give the options of full pack for entire house removals; part pack for small relocation and self pack where you are issued with the packing material to do the packing yourself. The packing kit come with suitable cushioning to ensure that goods are safe from damage during transportation.
Assembling & dissembling Furniture
Assembling & dissembling Furniture –

These services are offered in a kit with house, student or office removals. Our professionals will do it for you.
Ready to move?
If you are ready to move forward, go ahead and call or contact us via e-mail.